Yesterday Kyle and Jackie O posed a challenge for someone to take part in Kyle and Jackie O's 'Glory Hole'.
It's all because of MTV's hit show 'Just Tattoo of Us' coming down under, and we wanted to get in on a piece of the action.
The challenge was for a person to agree to get a mystery tattoo, the bigger (and more horrible) the tattoo, the more money the contestant would win.
Josh was the lucky winner, and came in studio to receive his tattoo.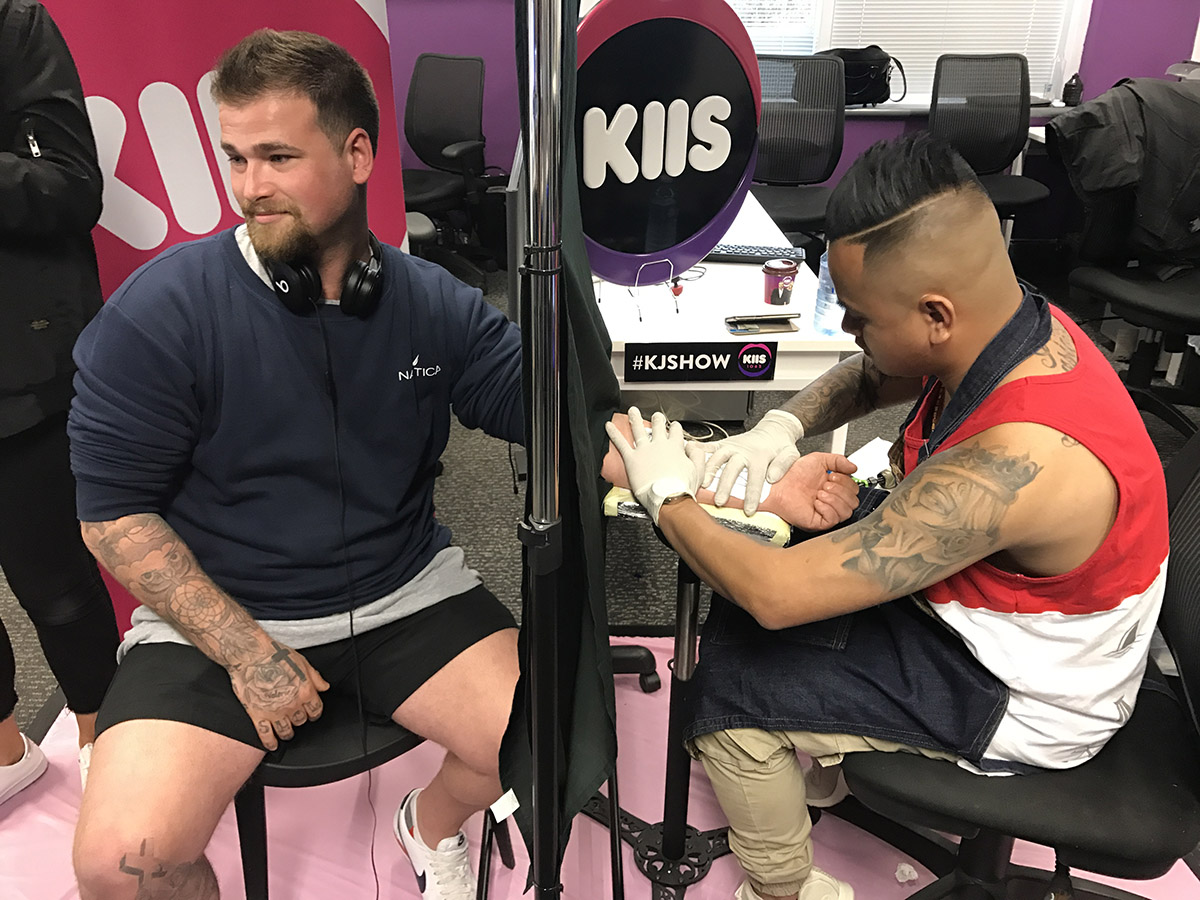 He went for the big, obscene tattoo, worth $10k – and stuck his shaking arm, through the glory hole.
The tattooist then went to work on Josh's arm – and he was NERVOUS.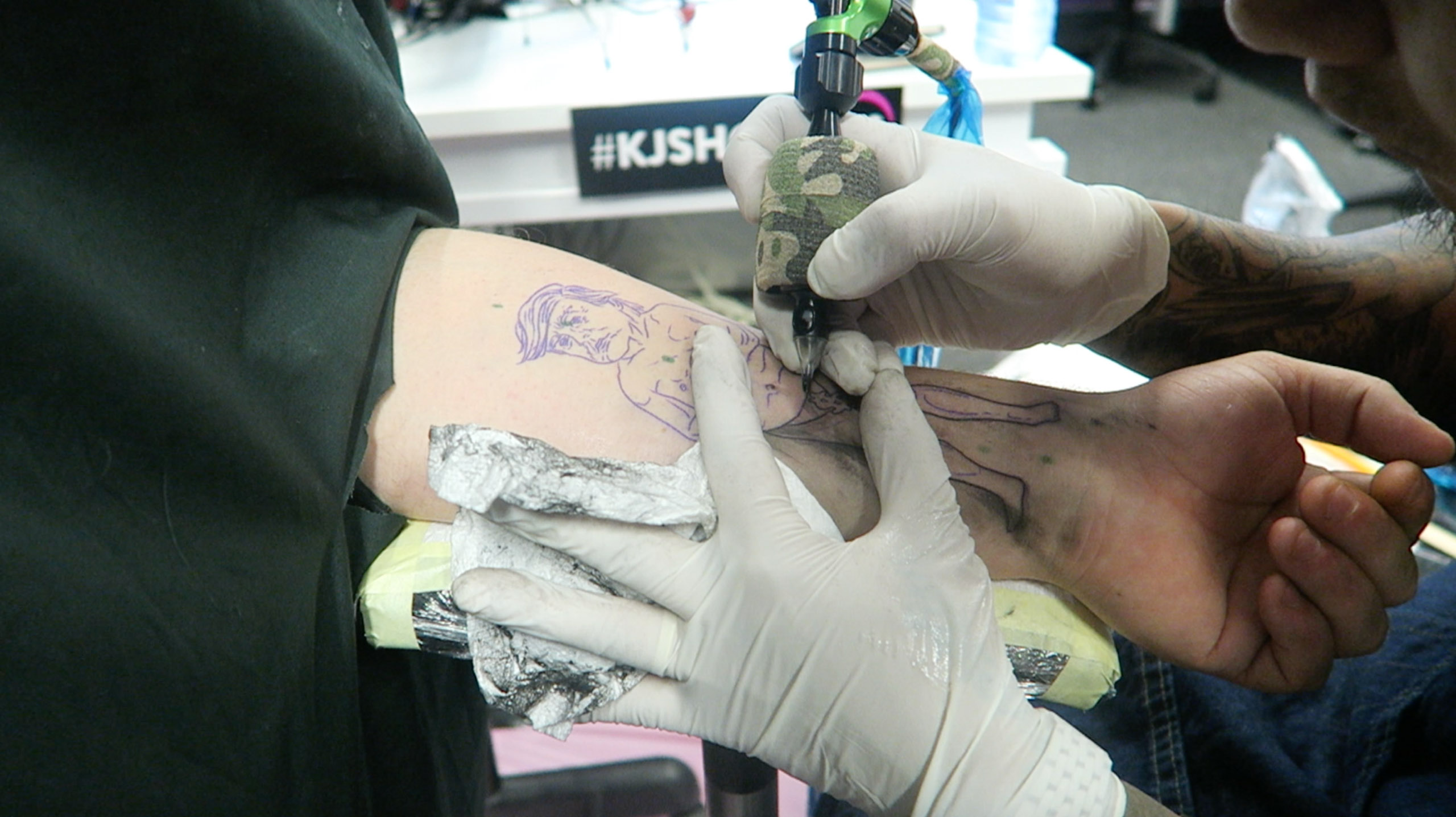 Fast forward half an hour, and the tattoo was revealed live on air, with Josh's girlfriend Elise next to him.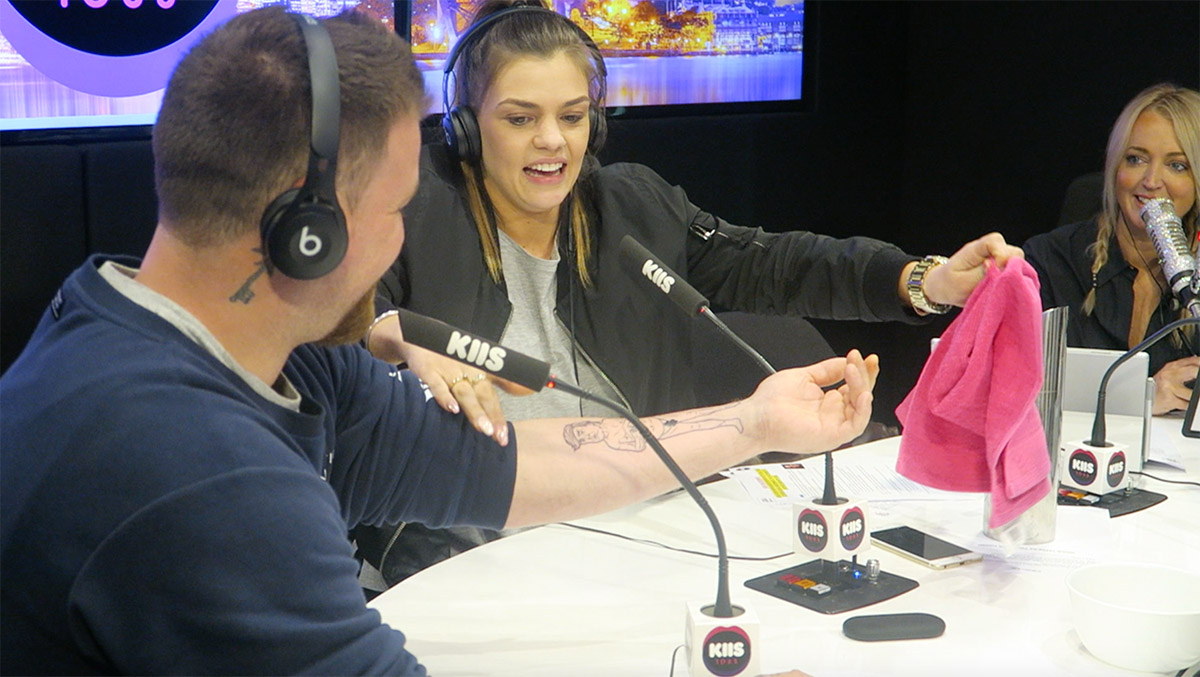 … it wasn't good.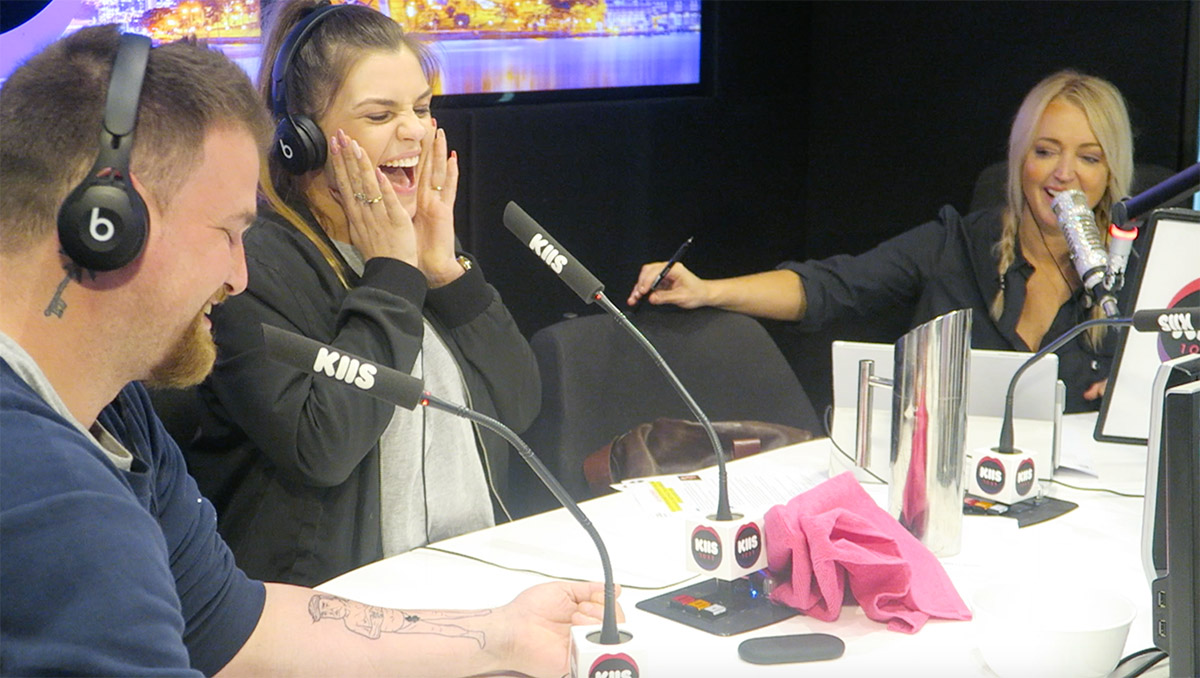 The tattoo was of Donald Trump nude, wrinkles all over his body, with a dollar sign where his peen should be.
It was pretty horrific – but for these newlyweds, well worth the $10k.
A HUGE thanks to MTV Just Tattoo Of Us for making it all happen.
It's all to celebrate the second season of MTV's Just Tattoo of Us launching in Australia.
Don't miss the brand new season of Just Tattoo of Us, Tuesdays 9.30pm on MTV, available on Foxtel and Fetch.
And thank you to Yzart&ink & monarch tattoo supplies & tattoo studio for sorting out the awesome tattoo.
Love this? You'll love this bit from Will & Woody – catch the boys weekdays from 4PM on KIIS 1065