See, this is the problem with dating apps. You get all swipe-happy, don't really pay attention to who it is you're right-ing or left-ing, and you end up in a conversation with a girl you've already had sex with.
Problem is, you've forgotten – but she hasn't.
So goes the tale of an unnamed Tinder user, who failed to recognise that he'd already gone to bed with his most recent match.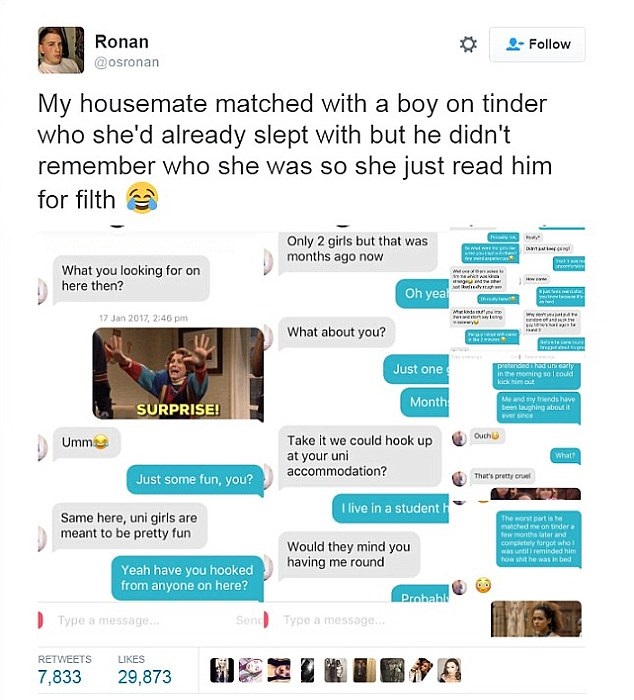 When she realised he was none the wiser, she went IN on the poor chap, telling him a tale of a disappointing past hook-up that left her scrambling for ideas to kick him out.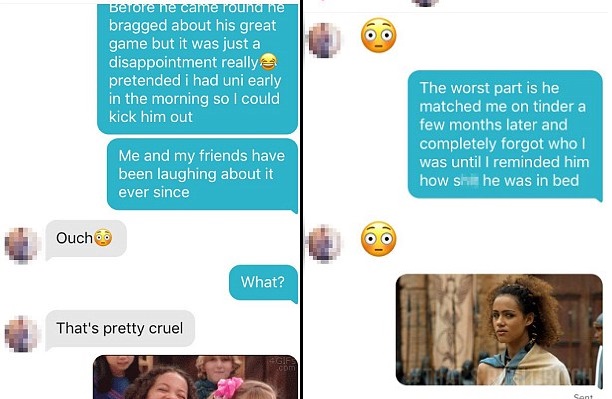 Eventually the penny dropped, and, fair dues to the guy, he seemed pretty sheepish.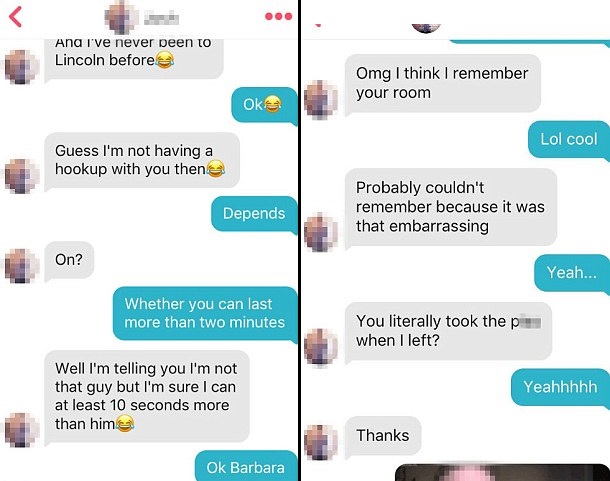 Woah. Way harsh.
To be completely honest though, the best part about this entire thing is the roommate responsible for posting the screengrabs; Ronan, a 20-year-old from England, decided to use his 15 minutes of social media fame for a seriously good cause.
Now that I have at least a small piece of social media attention I need to say what's been on my mind for a really long time:

— Ronan (@osronan) January 19, 2017
In Shrek 2 it takes ages for Shrek and Fiona to get to Far Far Away. However, the characters who rescue him get there in the space of a song

— Ronan (@osronan) January 19, 2017
can somebody explain this pls

— Ronan (@osronan) January 19, 2017
YES. CAN SOMEBODY PLEASE EXPLAIN THIS.
Ronan, you're the real MVP.
watch: the new trailer for the latest Wolverine movie looks INSANE
Love this? You'll love this bit from Will & Woody – catch the boys weekdays from 4PM on KIIS 1065