Two years ago Jasmine Milton had fallen out with her friends, struggled with her grades and was contemplating ending her life.
Now, two years on the 20-year-old's world has transformed, thanks to the new addition to her family, Anuko the Siberian Husky.
After struggling with undiagnosed bipolar, Jasmine was hospitalised at just 18 and was encouraged by a fellow patient to get a puppy to help her through her mental health issues.
Four months later little Anuko entered her life and the pair have been inseparable since.

Source: Instagram – Huskyanuko
Jasmine's mental health improved significantly with Anuko by her side. The pair would go for long walks and socialise with other dog owners who would gush over the puppy.
'People would cross the other side of the road to come and stroke him when we were out walking' she said.
Many were intrigued by the dog's pattern in his fur which gives him an almost permanent frown to rival even grumpy cat.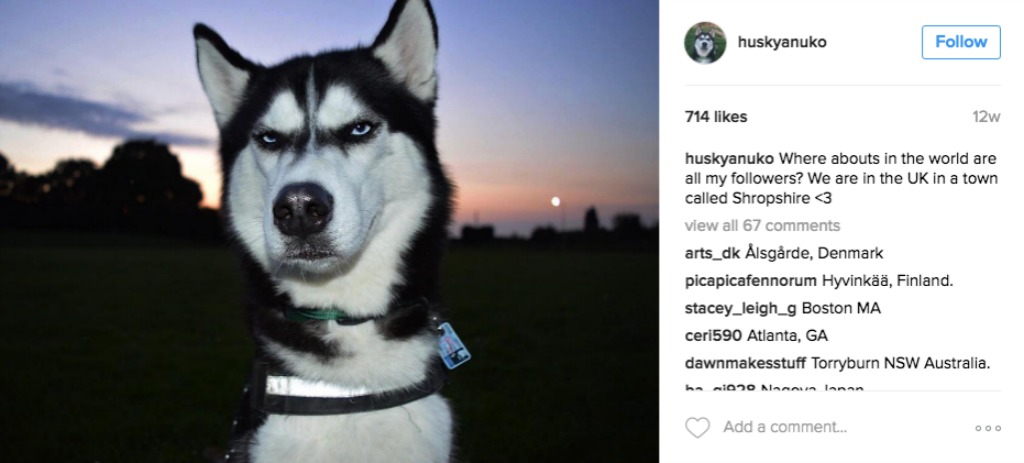 Source: Instagram – Huskyanuko
'He looks really grumpy, but actually he is really friendly, affectionate,' the 20-year-old said.
Jasmine quickly set up an Instagram account for the loveable pooch and was inundated with 2,000 follower requests.
In June 2015 things changed forever when a photo of Anuko looking betrayed after being tricked by Jasmine in a ball game went viral.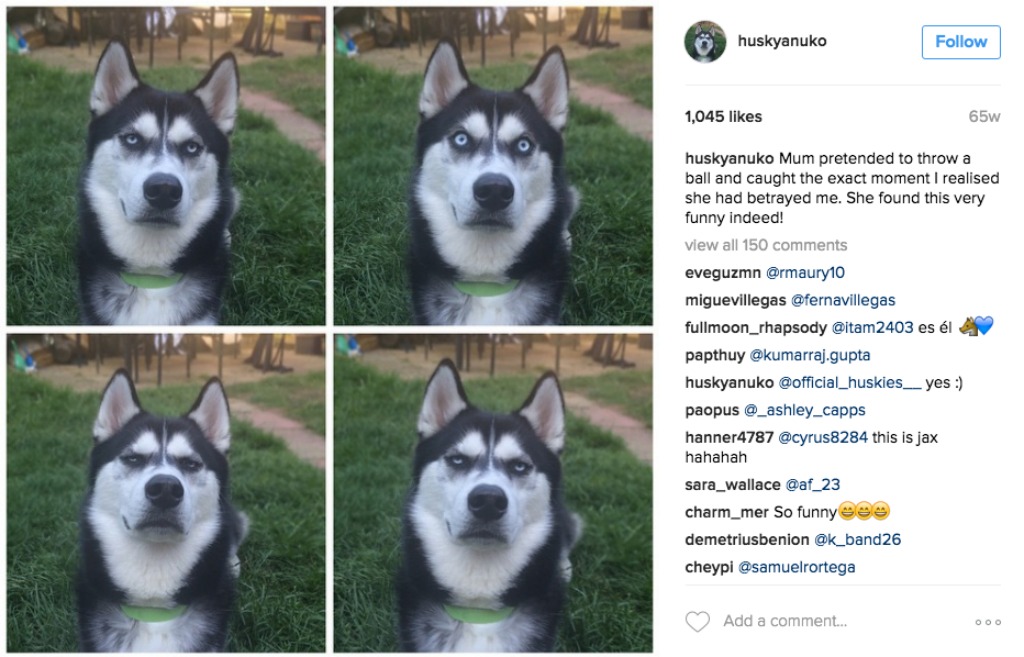 Source: Instagram – Huskyanuko

The photo was retweeted over 25,000 times and the English born woman was contacted by reporters all over the world.
Anuko's following grew to around 11,000 on Instagram and the offers came flooding with the Husky gaining a modelling contract, website and YouTube channel.

Source: Instagram – Huskyanuko
With that came money, $20,000 to be exact. Something Jasmine considers a blessing that will now aid her future career.
'I was looking at all this money and knew I had to decide what to do with it and what to do with my life.
'My dad is a clinical psychologist and having gone through my own struggles, I decided I wanted to be a clinical psychiatrist' she said.
Jasmine is set to attend Medical School in Bulgaria next year. We hope she takes Anuko with her! These two are just adorable.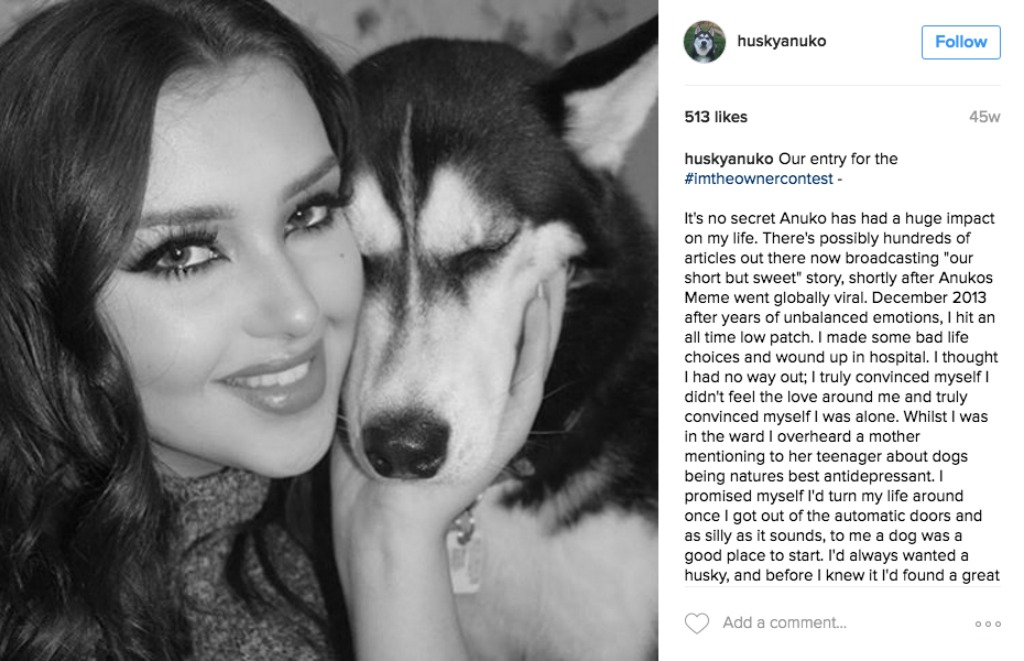 Source: Instagram – Huskyanuko
Want more? Get more from Kyle & Jackie O!