Those who escape death are incredibly lucky, but when you're THIS close to death, you have to assume that someone up there likes you.
A diver has been left with a large metal spear piercing through both sides of his skull after a horrific incident while on a spearfishing trip in North America.
The photo, which shows the man laying on a hospital bed looking disorientated as his face is covered in blood, has gone viral, as people find it difficult to understand how he survived the ordeal.
In the photo, the man is grimacing with the pain as he waits to undergo surgery to have the pole removed.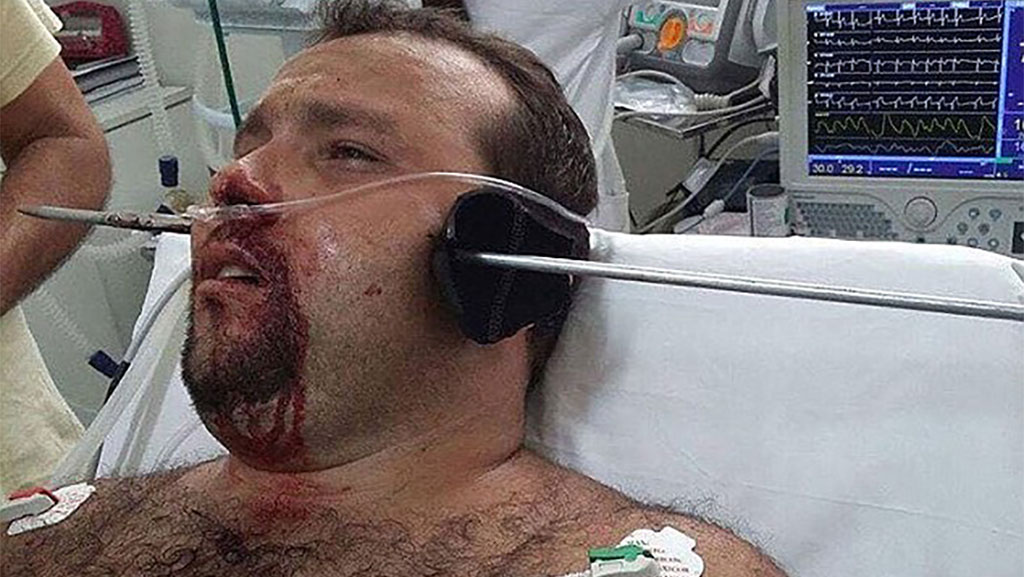 The Daily Mail reports that should the spear have pierced the man just millimetres higher, the puncture could have proved fatal.
Thankfully, it looks as though the man has come through surgery, with a post surgery photo of him smiling and holding up the peace sign.
One lady commented on the photo with a poignant food for thought; "at least he knows what the fish feels like now."
Source: Daily Mail
Love this? You'll love this bit from Will & Woody – catch the boys weekdays from 4PM on KIIS 1065