TV industry website TV tonight is reporting that former Gogglebox cast members Yvie Jones & Angie Kent will not be seen on Gogglebox again, even though they are competing in I'm A Celebrity Get Me Out Of Here.
"You will not see a review of them on Gogglebox," Executive Director of Television Brian Walsh said.
"From a promotional point of view the issue that upsets Foxtel is the exploitation of the Goggleboxbrand to market and sell another program."
Foxtel is the commissioner of Gogglebox but the show is also broadcast on 10, 24 hours later.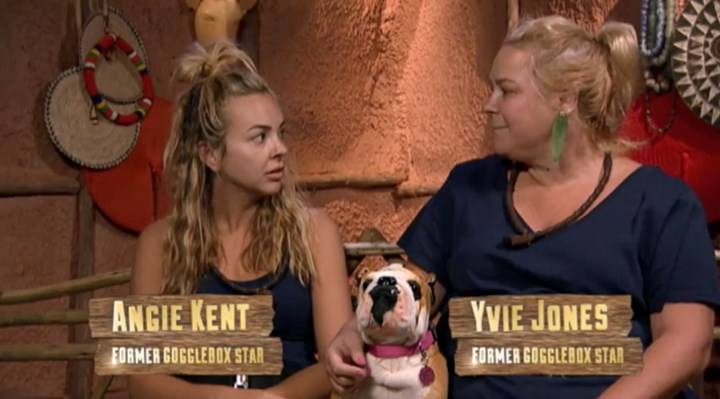 It's couch members being seen as 'celebrities' is something different versions of the show around the world have tried to stop.
With reality TV reviews being a major part of the show, the lines are now blurred but Foxtel say, I'm A Celeb will not get airtime on the show.
"There's not much you can do about it, because they made the decision to leave Gogglebox and they are quite entitled to pursue a career in television. So that's their choice," Walsh acknowledges.
"But I was incredibly disappointed that they were critical of Foxtel and the appearance fee money we paid them to do Gogglebox. I thought that was unfair, unnecessary and unwarranted."
A 10 spokesperson said "Gogglebox is a fantastic series that continues to resonate with viewers across Australia. When Angie and Yvie made the difficult decision to leave Gogglebox, it provided us with the unique opportunity to cast them in I'm A Celeb. Here viewers could discover more about the pair than they had seen before.
"They are extremely popular, smart and entertaining women so we feel extremely lucky to have them on the show."
Gogglebox returns to LifeStyle at 7:30pm tonight and 9pm tomorrow on 10.
Want more? Get more from Kyle & Jackie O!