Coming between a guy and his mates is never a good idea, but throwing a video game ultimatum into the mix is a recipe for disaster.
In a thread uploaded to Reddit, Trainer_A posted photos of a text conversation that went down when he told his girlfriend of a month that he was going to tool around on Destiny before playing hockey with the boys.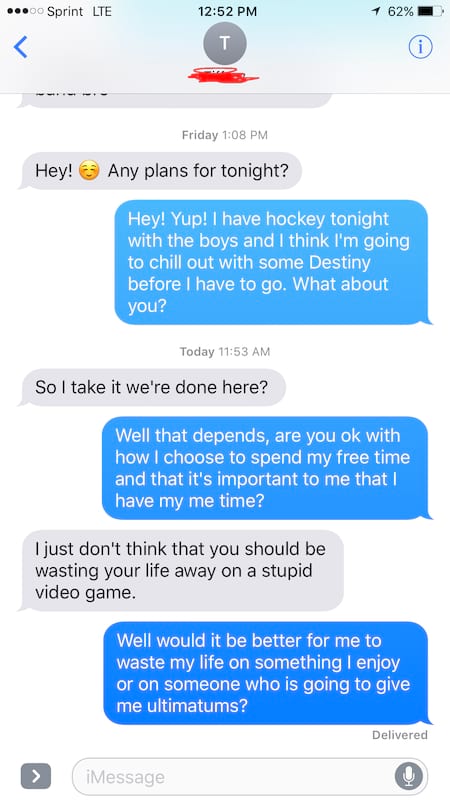 "So I have been seeing this girl for about a month," he wrote. "Totally cool, down to earth, easy to talk to with a lot of shared interests, except one. She hates how much I play Destiny even though she was fine with it at first.
"I wouldn't say I'm addicted or anything but I like to play when I get home after work and when I have free time and what not."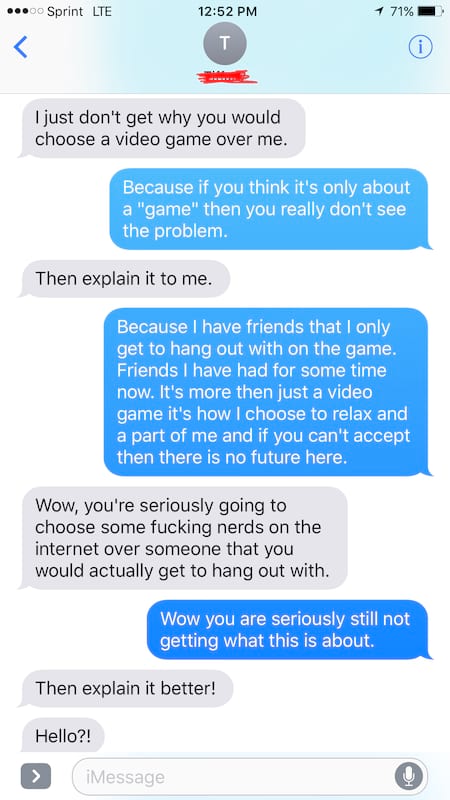 He continued: "So today I get a text from her asking what I'm doing tonight. I tell her when I get off work I'm going to go play some Destiny before I have to leave for hockey. She ends up calling me, gets pretty upset saying that we should spend some time together before I go to hockey and that I shouldn't be wasting my time on a video game.
"I remind her that we hung out yesterday and are hanging out again tomorrow and I was looking forward to some me time.
"So then she drops an ultimatum on me, it's either her or Destiny. Then she hangs up."
Obviously Trainer_A responded in the only appropriate way.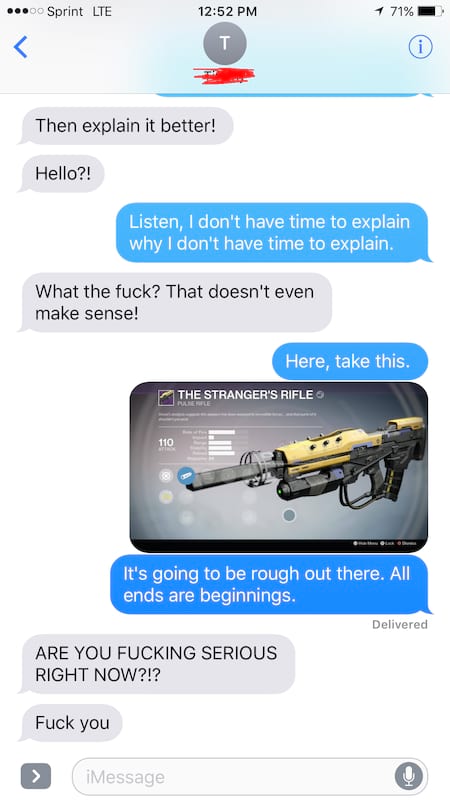 "I'm a little rattled by the whole thing and don't really know what to do tonight now," he finished up. "So I figured I would ask the Reddit community for some guidance. What do you guys think I should do?
"Iron Banner or Trials?"
Brutal.
WATCH: the first trailer for guardians of the galaxy vol. 2 is here