It is no doubt a model and socialite's worst nightmares.
A massive nip slip while walking the runway of a high end designer.
Camera's everywhere, eyes purely on you and the ongoing battle inside your head – do you fix it or just keep walking.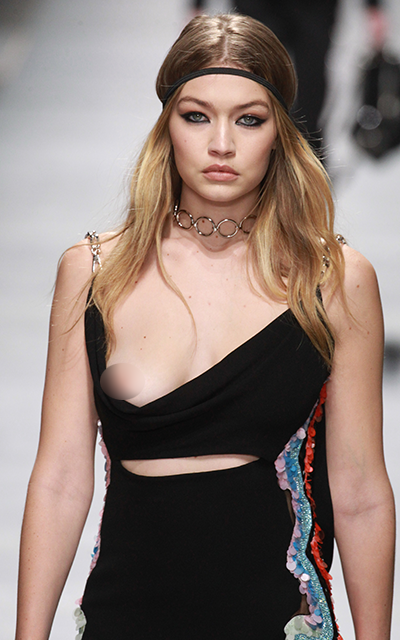 Gigi Hadid was the ultimate professional while walking the Versace red carpet overnight.
While the gaping neckline of the top revealed a LOT more than she bargained for, she just remained the course and got through it – high five-ing Donatella Versace on the way off the stage.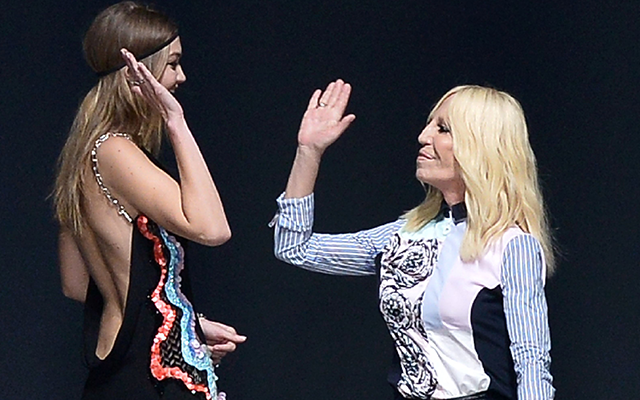 She followed up by addressing the unfortunate incident on twitter.
Wadrobe malfunctions happen on the runway every day of fw & are…unfortunate,lol,but let's talk instead about the new VERSACE CHOKERS😍😜🤘🏼✌🏼

— Gigi Hadid (@GiGiHadid) February 26, 2016
& the bags & the boots & the coats & everythinnngggg, killin me Donatella @Versace !!!!!!! 😍😍

— Gigi Hadid (@GiGiHadid) February 26, 2016
Serious respect for the girl!!!!
Images: Getty