Photo: Tilly Simpson
Looks Sydney really is a concrete jungle after a giant fox was seen crossing Victoria Road outside the Holy Cross College in Ryde with a whole chicken in it's jaws.
Eyewitness Tilly Simpson, 25, was driving through the area on Saturday night when she spotted the unusual sight.
Ms Simpson told SMH: "I called my boyfriend's mum [who lives nearby] and I said: 'Put your chickens away because there's a fox across the road with a chicken in its mouth and it's heading in your direction,'"
"It was just so bizarre. I haven't seen them so close to the road or in the city suburbs before."
"This one was really smart. It waited for all the cars to go and then it crossed Victoria Road,"
"It just knew. I was amazed."
Warren Bromfield was walking in Gladesville when hespotted one brazen fox in someone's front yard.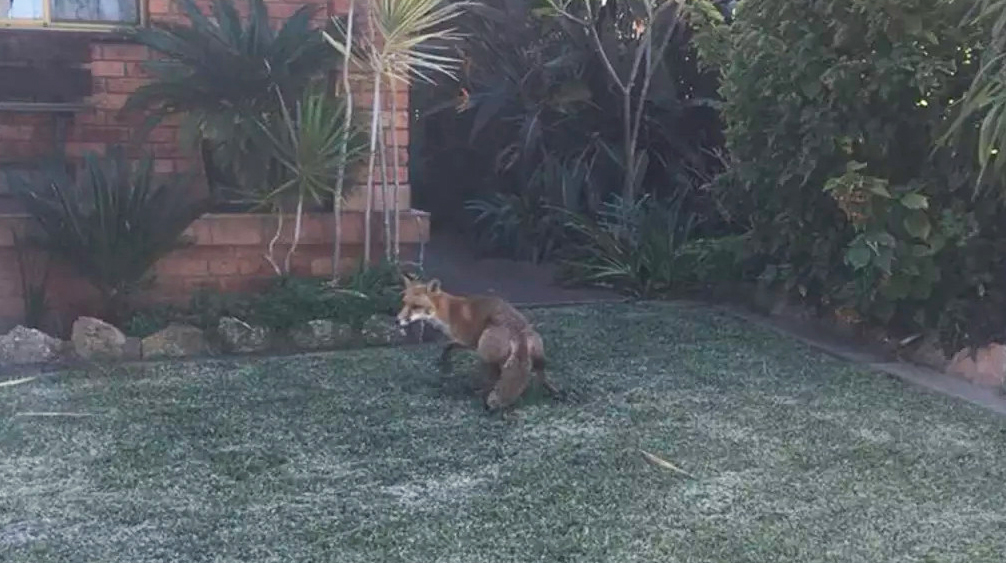 Photo: Warren Bromfield
"It's amazing to see that even people in Woolwich and Hunters Hill, they've all got them in their front yards some mornings," Ms Simpson said.
"Where are the parks big enough to house them all?"
City of Ryde council told SMH it has an ongoing issue trying to control fox numbers, but its efforts are constrained because of legal restrictions.
At the moment, control methods are restricted to within bushland and natural environments only.
A council spokesman said, "These sources can include garbage bins and food found within private land,"
Love this? You'll love this bit from Will & Woody – catch the boys weekdays from 4PM on KIIS 1065