A family day out took a slightly creepy turn when the ghostly figure of what looks like a woman holding a baby was discovered in the back of one of their photos.
Bill Andrew, 78, was visiting Crathes Castle in Aberdeenshire with his family – daughter Coleen, granddaughter Jessica and great-grandson Findley – when he stopped to take a snap of the happy trio.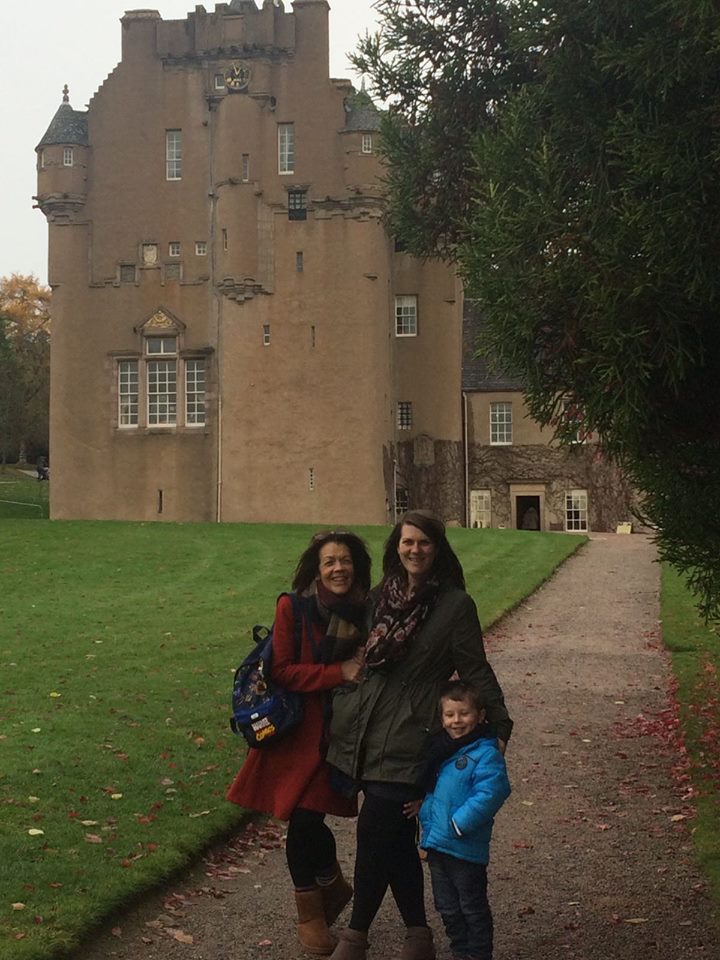 It wasn't until afterwards that Coleen spotted the strange addition.
"My family had come up from England for a week to stay with me and we thought it would be good to go along and see the castle," Bill explained. "I didn't know it had this reputation of being haunted and having ghosts appearing all the time, to be honest.
"When the picture was taken I didn't notice anything, but my daughter had a look and it did seem that something was standing in the doorway behind us."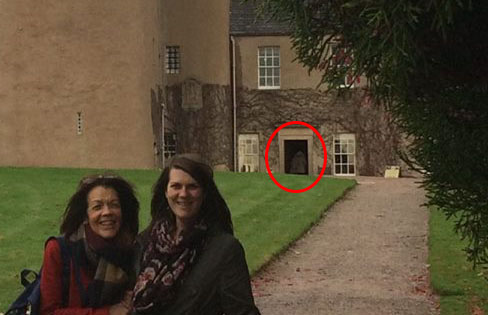 When Coleen contacted castle staff to see if there was an explanation, they said that it wasn't the first time something had been seen – or felt.
"There have been a number of mysterious sightings in and around the castle of late, and in particular around Halloween, and the castle guides have reported that things have felt strange," property manager James Henderson said.
"They have reported a chill down the back in an otherwise warm room, odd noises in an otherwise empty building."
But the story gets even stranger; Mr Henderson then went on to reveal that the "Green Lady" makes repeated appearances, almost always in that room, and carrying a small child.
According to legend even Queen Victoria claimed to have seen the Green Lady, who is believed to be connected to the discovery of a woman and infant during renovations.
Spooky!
Want more? Get more from Kyle & Jackie O!