There's a lot to love about this year's Bachelorette Georgie Love. Not only is her last name 'love' but her energy and personality have been the talk of the nation after last week's premiere.
The 27-year-old was smart, funny and showed lots of personality on screen, which seemed to be lacking in this year's season of the Bachelor... sorry Richie!
Besides her brief tumble Georgia has been flawless on screen, which many have put down to her years as a TV journalist. But, it seems there may be another reason.
The former face of Win News in Hobart has spent a lot of time on stage. Georgia's recently made public Instagram account, shows the brunette beauty appearing in a number of productions for theatre company Bawdy Pantos in Hobart. Last year she appeared in The Fugly Duckling and this year in an adaption of Rock of Ages.
The Bachelorette star also recently revealed she spent six months as a flying trapeze instructor in Malaysia during her gap year. It seems there's not a lot this girl can't do.
Another photo posted nearly a year ago is sure to set tongues wagging. Dressed in a yellow blazer, the new Bachelorette poses with former Bachelor Sam Wood.
Interestingly, the 27-year-old is seen sporting the same jacket in her intro video. We wonder if Sam had anything to do with Georgia landing the role? Or maybe he was just there for moral support.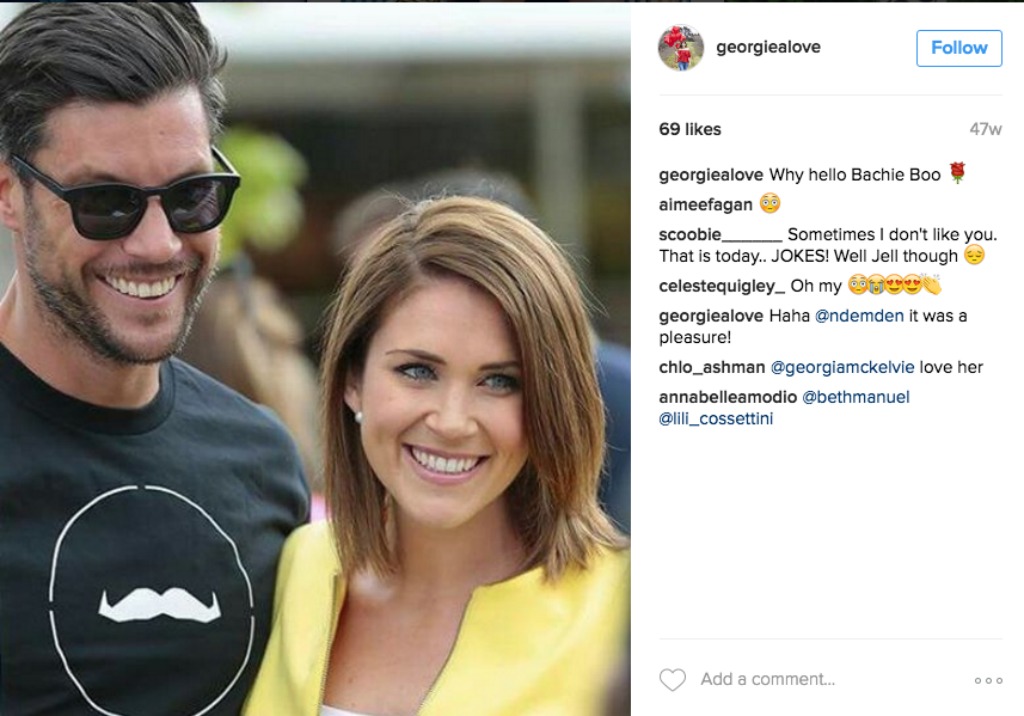 Love this? You'll love this bit from Will & Woody – catch the boys weekdays from 4PM on KIIS 1065