Geoffrey Edelsten and Gabi Grecko have certainly had their ups and downs. From the fake pregnancy, to the Celebrity Apprentice drama. So it was no surprise that the couple split and went their separate ways.
This morning, Kyle and Jackie O spoke to Geoffrey Edelsten exclusively after it was learned that he and Gabi could be patching things up.
He revealed exclusively that the couple split because "she was homesick, they loves the apartment she has in Manhattan and she misses her cat."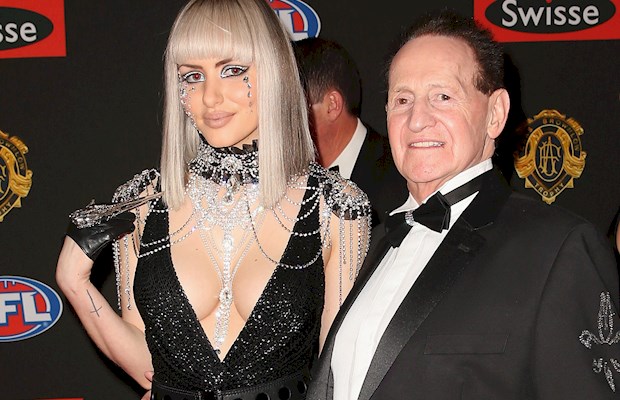 However, it has been revealed that after a short stint in the States, Grecko misses her husband.
When asked by Jackie O how it came about that they were getting back together, Geoffrey revealed that she had e-mailed him, telling him that she was "madly in love with him."
"I think in the last three days she's sent me around 120 emails."
Edelsten also revealed that she applied for her VISA yesterday, and has some very high powered fashion commitments that she has to deal with in the following weeks and then she'll come back to Australia.
Want more? Get more from Kyle & Jackie O!