Gabi Grecko often takes to Instagram to post her diary-like entries – aka screen-grabs from 'notes' on her phone. The most recent is responding to explosive claims made yesterday by estranged husband, Geoffrey Edelsten that she lied about being pregnant and having a miscarriage.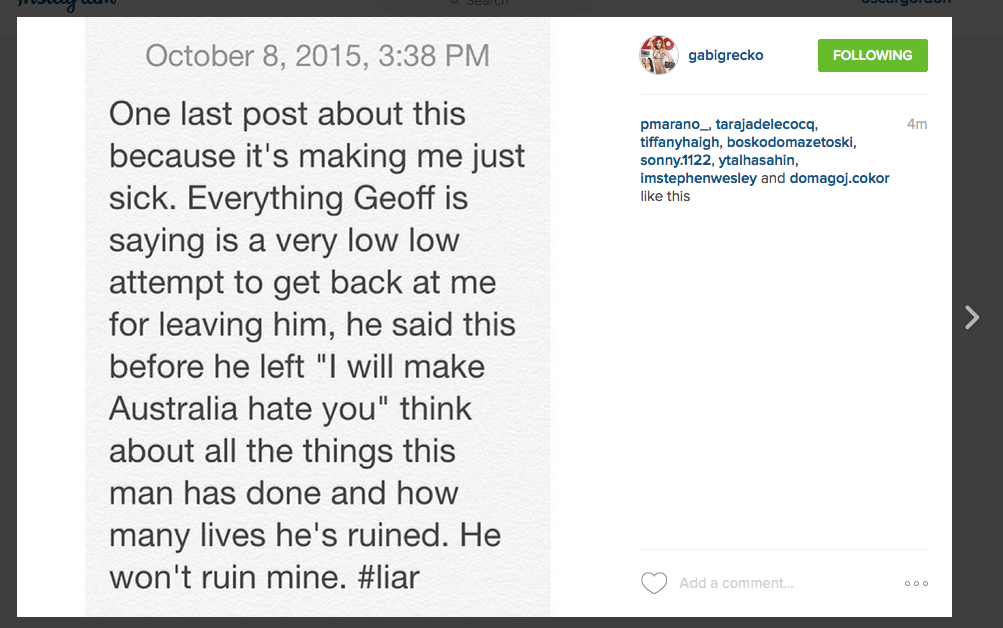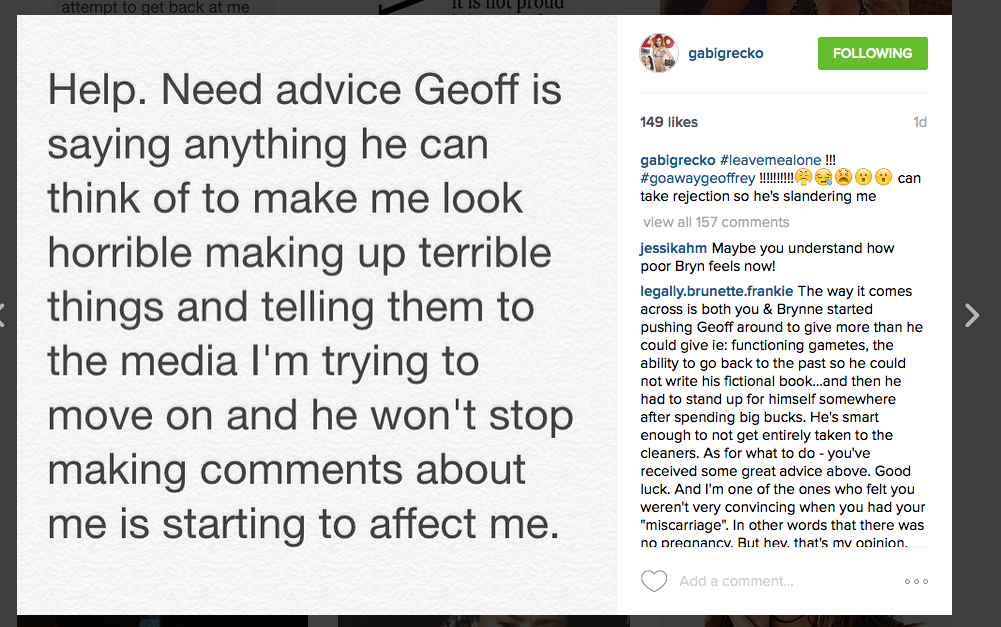 The claims come from a social media post by Grecko earlier this year, direct from her hospital bed, stating she had taken a bad fall down some stairs and subsequently lost a child she said she was carrying.
Immediately questions arose as to the validity of Grecko's pregnancy, but yesterday Geoffrey officially called his soon-to-be-ex-wife out saying she 'lied about pregnancy for attention.'
This also comes after claims on Kyle and Jackie O yesterday by Celebrity Apprentice contestants, entertainment reporter Richard Reid and reality star Tim Dormer, stating the breakup of Geoffrey and Gabi could be in part due to 'dirty' texts sent between Tim and Gabi.
Love this? You'll love this bit from Will & Woody – catch the boys weekdays from 4PM on KIIS 1065