A touch over a year after Peaches Geldof passed away, her older sister Fifi has shown the world a tattoo that will pose as a permanent reminder of her late sibling.
Suitably, the ink shows of Peaches' namesake with an inscription.
Fifi has always been a lover of tattoos so the gesture is suiting.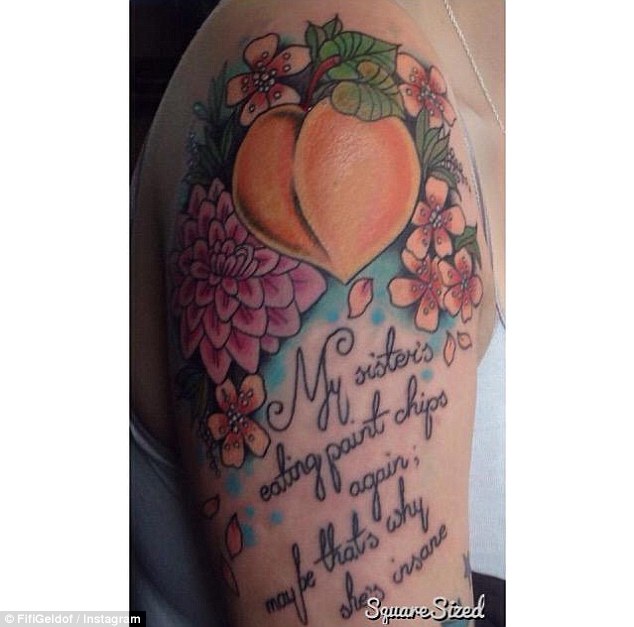 Fifi is set to get married in the coming months and while she has two other sisters has decided to not include them in the wedding party out of respect for the late Peaches.
Peaches passed away 7 April 2014 of what was deemed to be a heroin overdose.
She is survived by her husband and two children.
Want more? Get more from Kyle & Jackie O!