A video of a father, Joe Tirado, taking his 9-month-old baby bodyboarding has gone viral, because as you can see… the baby loves it!
Although the baby seems a little nervous when first entering the water, this is quickly replaced with big smiles once they jump on their first wave.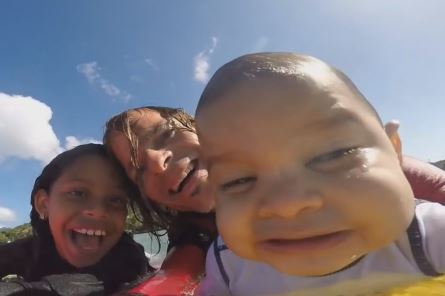 The father has made a statement saying, "I encourage you to safely bring your kids to the ocean, after all the ocean is the place where it all began. By far, this is the best sport for your spiritual, mental and physical health."
Want more? Get more from Kyle & Jackie O!