Michael Jackson fans are feeling incredibly strange this morning, as they're faced with a selfie of his daughter Paris that seems to show a shadowy figure that looks like MJ sitting in the back seat.
The photo has sparked mayhem online, with Michael Jackson fans questioning whether or not the King of Pop would have ever faked his own death.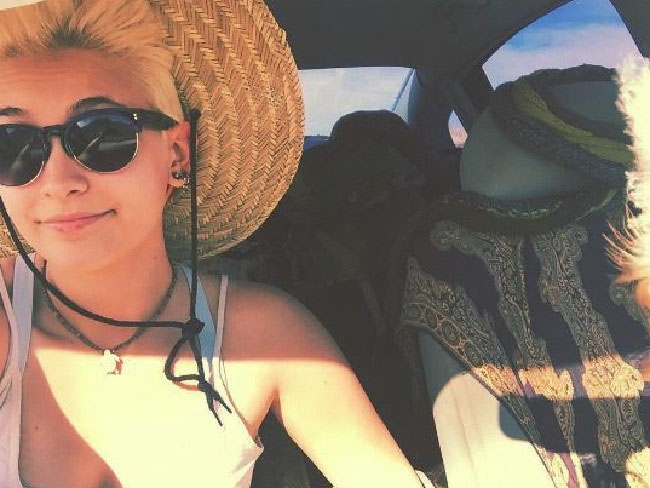 Is he in fact, alive and well? After seeing the pic, Michael Jackson fans are swearing he's still alive, saying it's 'definitely' him lurking in the background of his daughters photo.
In the caption to the photo, posted on May 4, 2016 and taken in Joshua Tree, California, Paris writes: "If you give a little love, you can get a little love of your own."
Others are suggesting it's Michael's ghost caught on camera, while some believe it's a friend wrapped in a cloak and sitting in the shadows.
Fans have claimed the shadowy figure in the back of the car is Michael and an online video now attempts to prove he is alive, The Sun reports.
The two minute-long video has been viewed more than 350,000 times and starts with an animated graphic featuring clips of Jackson as the word "Believe" fades into view.
It shows screenshots of the selfie and ends with a close up of the photo which appears to bring the Thriller singer's face into focus.
What do you think?!
Source: news.com.au
Want more? Get more from Kyle & Jackie O!