One of the big questions on every Kardashian fan's lips at the moment is, is Kris Jenner engaged to Corey Gamble?
There's been a few pieces of evidence pointing to a massive 'YES' recently with Kris not only sporting a massive diamond ring on that special finger but a recent interview between her and James Corden added some serious fuel to the fire.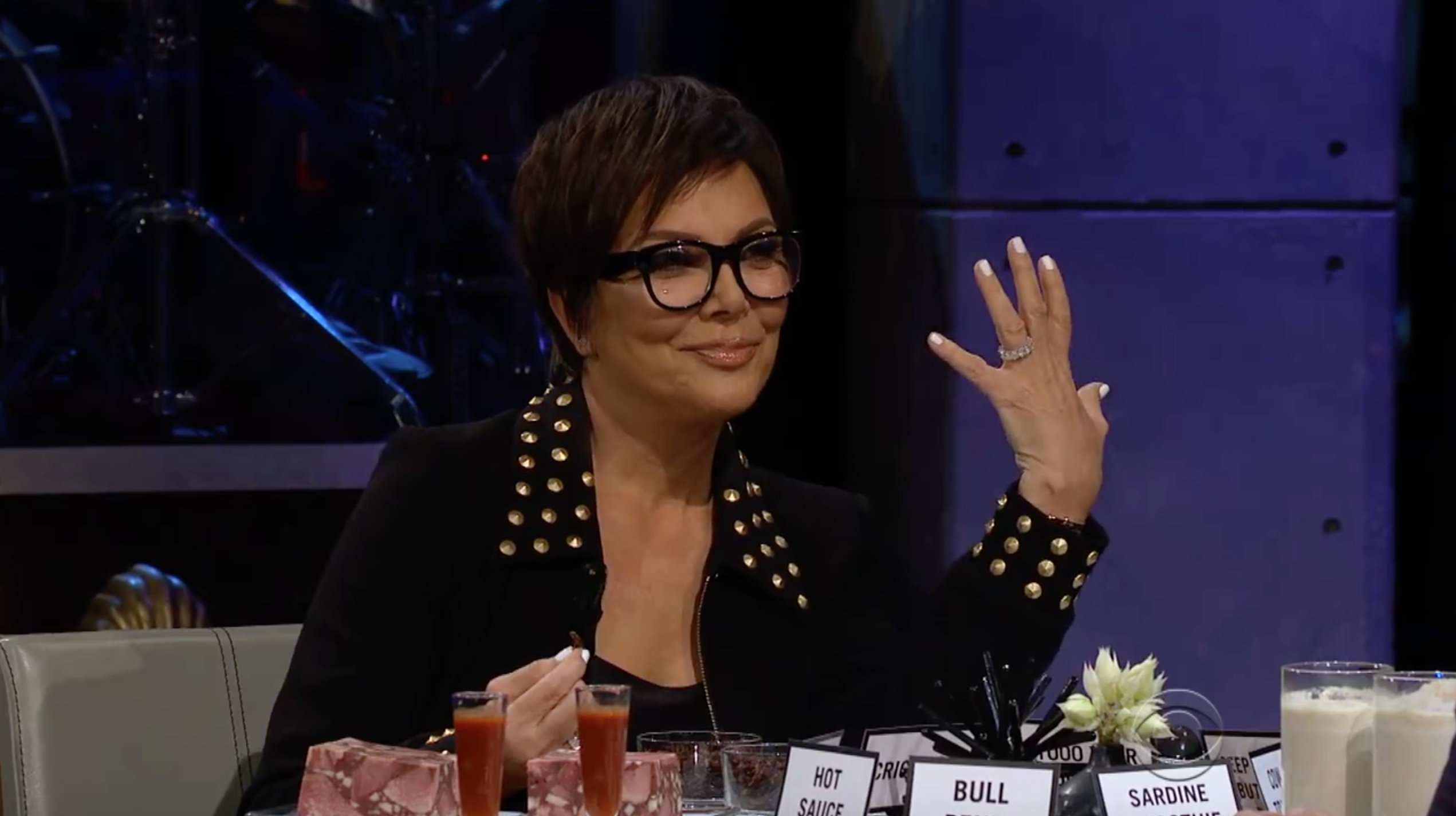 In a game of Fill Your Guts Of Spill Your Guts Kris refused to confirm or deny her alleged engagement to Corey, instead choosing to chow down on some crickets in order to keep her mouth shut leading everyone to believe that she most definitely is engaged.
(Why else would she choose to eat BUGS when she could've just said no?)
And so with all of the speculation out there, Kyle and Jackie O decided to try and get a real answer out of Kris when she took over the show this morning.
Kyle brought up the interview that Kris had done on the Late Late Show over in America with James Corden and said, "You wouldn't admit that you're engaged and you're soon to be married to Corey."
Kris Jenner merely laughed in response, most likely buying time as she thought carefully about her answer, when Kyle pushed further.
"What's going on there? Are you keeping dark? You don't discuss it?" he asked.
Of course we knew that we weren't going to get a simple yes or no answer out of the her. The ultimate Momager who runs the publicity of her very successful family is WAY too smart for that, but judging by her answer it seemed like she was hinting at them NOT being engaged.
"No we're dating," she said. "We're dating, we're having a really good time."
Sadly that's all we could get out of her on the subject because suddenly her phone started ringing (saved by the bloody bell) and Kyle got a bit distracted wondering who was trying to get a hold of her.
"It's Kim, she's ringing my phone," said Kris. Well isn't that just convenient timing Kris…
But seriously we don't know what to believe right now. She definitely used the term "dating" not "engaged" but if that's true why are you wearing an engagement ring Kris?!
Maybe she's just trying to keep us off the scent so that she can do a big reveal at the end of KUWTK season 15? It definitely wouldn't surprise us after the way the Kardashian Klan handled all of those pregnancy announcements…
Listen to kyle and jackie o's full interview with kris jenner below!
Want more? Get more from Kyle & Jackie O!