The internet never ceases to amaze us!
We've never actually thought about it until now, but what if aliens could hear our radio signals and are just, you know, rocking out a little bit?
Now, we ARE thinking about it, website Lightyear.fm have done all the work for us!
They've come up with an interactive website that lets you travel through space and time…. and music.
Seriously! Check it out here, but we recommend headphones.
If you ever wondered what you could hear on Earth's radio signals from Pluto, now you can know (it's Ed Sheeran, by the way!).
The site based their web-experiment on the opening scene of Robert Zemecki's 1997 movie Contact…
But on Lightyear.fm, the creators took the top ten songs from the billboard charts of each year and played 8-second snippets of each song, as you virtually move further away from Earth.
Essentially, 30 light years from earth, the radio waves would be carrying music that was popular 30 years ago – which is pretty neat!
We could definitely waste a whole day on this! But be quick, it could be taken down due to copyright laws…
Here's some of our favourite songs that got a mention: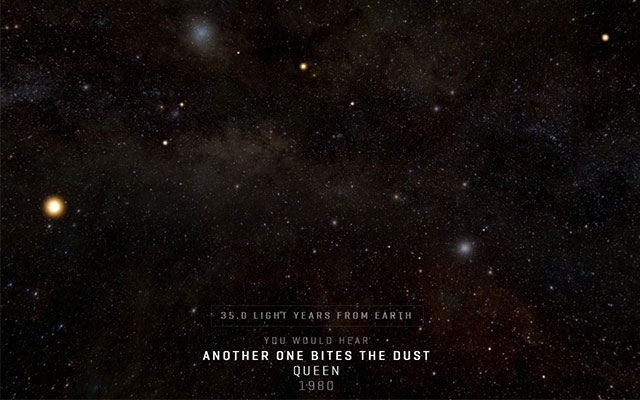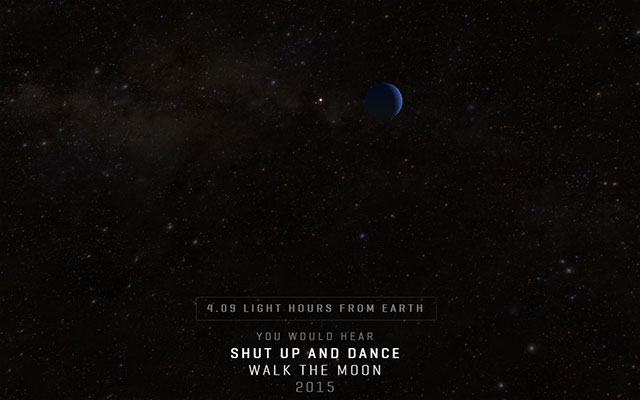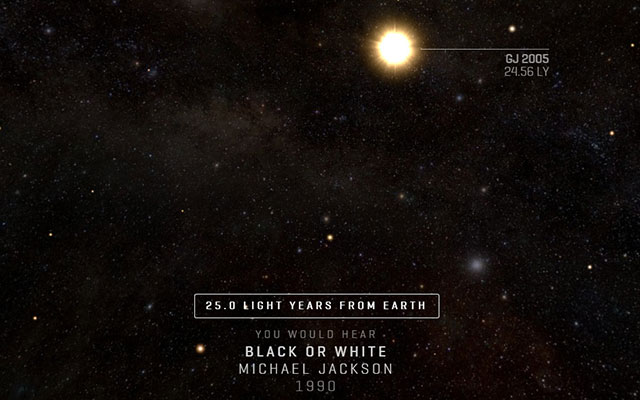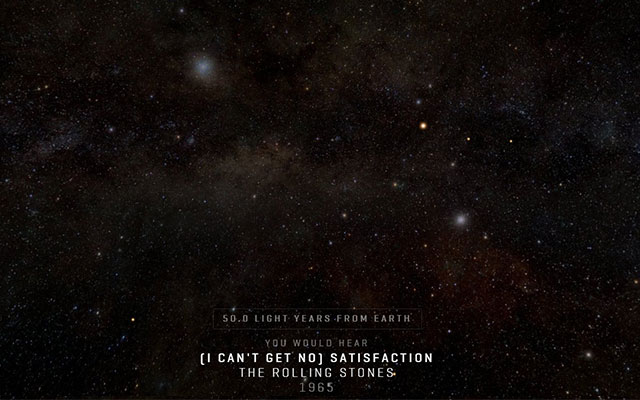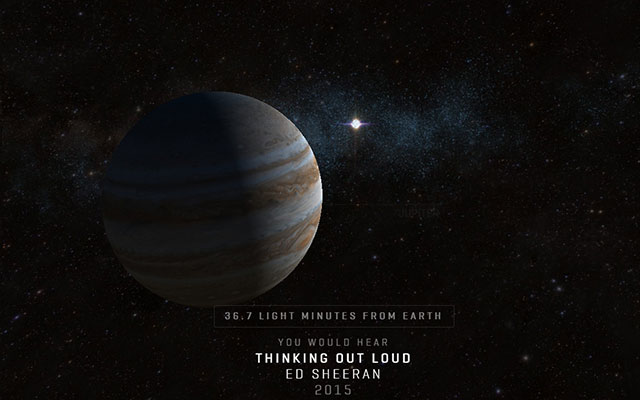 H/T Reddit
Want more? Get more from Kyle & Jackie O!