With Halloween only a month away, you've gotta start getting your costume together.
If you're a Tinder tragic, you're probably a little familiar with the look of a one-sided convo
Lots of blue bubbles…
Party City in the U.S. has created the most perfect meme costume, and it's just for you.
Move over 'ghost' and make room for 'ghosted'.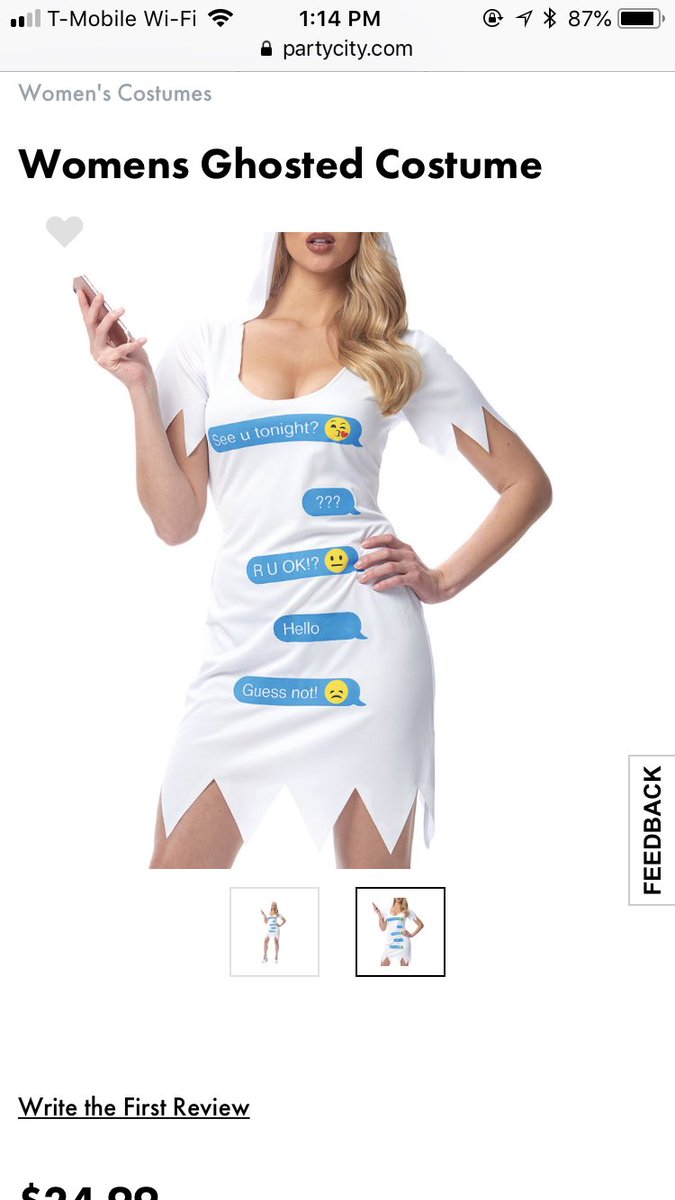 Being completely deadass, this is the costume that 2018 deserved.
If you wanna DIY your own, screenshot the convo you've had where you've been 'ghosted', and have it printed on a dress or shirt for a more individual look.
(Would also be a vibe if you make an entire tracksuit out of it, but I'm being a visionary here)
Also for the record, take the hint
Love this? You'll love this bit from Kyle & Jackie O!