It took just five words for Ellen Degeneres to describe how happy she is on her eighth wedding anniversary to Portia De Rossi.
"Best thing I ever did."
We couldn't think of any sentiment more romantic.
Best thing I ever did. #8years #HappyAnniversary pic.twitter.com/kb0oLj2RAS

— Ellen DeGeneres (@TheEllenShow) August 16, 2016
While the more private Portia didn't publicly comment, we're sure she'd be very happy with her wife's sweet tribute.
The pair have been dating for 12 years and officially tied the knot in an intimate ceremony on 16th August 2008 when same sex marriage was legalised in California.
Ellen and Portia, great couple, stylish wedding, love the waist coats.#ellen_degeneres #portia #wedding #style #love pic.twitter.com/HcIxjrHrd3

— Michelle Christensen (@Redki_Jewellery) July 18, 2013
Back in January Portia De Rossi was caught gushing over her wife in an exclusive interview with Entertainment Tonight.
"We're just really good friends and we talk about everything, and we never ever, ever lie to each other, like, not even the tiniest lies," Portia said.
"And she's the only person I want to hang out with. Like, she is my best friend and I just want to be with her all the time.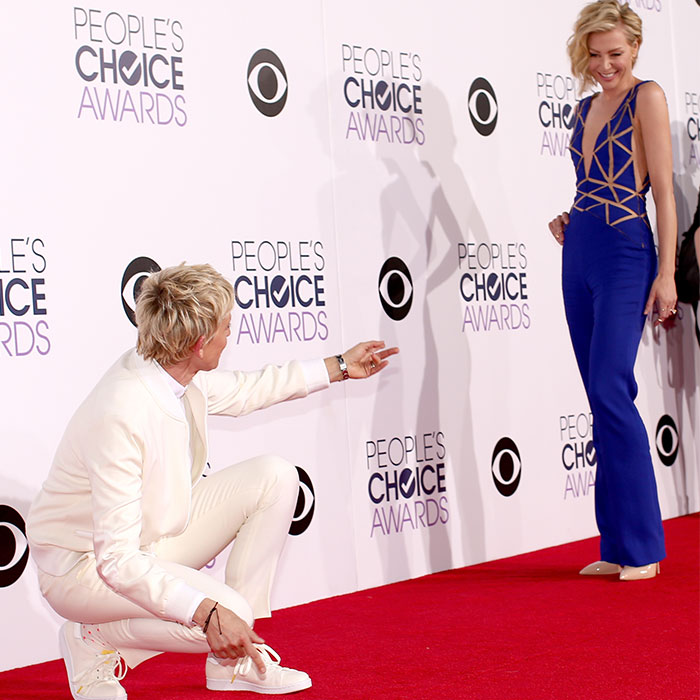 "She's just so awesome! Who wouldn't want to be with Ellen all the time?"
The couple's relationship was rumoured to be on the rocks at times last year but the pair are doing whatever they can to prove their marriage is rock solid and going strong.
BEST OF THE WEB: WE DIDN'T EXPECT THIS TO HAPPEN IN THE MIDDLE OF THE WEDDING VOWS!
Want more? Get more from Kyle & Jackie O!