Let's face it – Buddy the Elf is a Christmas icon, so what better way to celebrate the holiday season than… dressing like him?
Well, that's what luxury brand LOEWE must have been thinking when they created these shoes.
The designer shoes from Loews made famous on the runways at Paris Fashion Week a year ago, are now available to the public.
While they are perfect for those trying to hone in on their inner elf, they don't come cheap. Would Buddy the Elf buy them? Absolutely! For over $900? Definitely not.

Yep, you heard us – these bad boys range between $835 and $925 in price, and they have already sold out. No joke.
While some people do have more money than sense, others may simply believe that dressing like a massive elf is their idea of a perfect Christmas.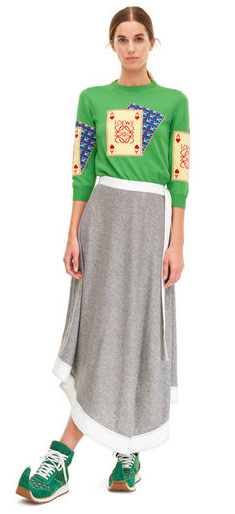 If Paris Fashion Week approves then we're pretty damn sure Santa would too.
Love this? You'll love this bit from Will & Woody – catch the boys weekdays from 4PM on KIIS 1065