If you bought this popular brand of condom you might want to think about returning them. Condom manufacturer Durex are recalling some of their products in Australia over fears that they could SPLIT!
The company says that they discovered the fault after in-house testing showed that the non-latex, Real Feel condoms failed pressure tests after heat treatment that simulated three years of shelf-life ageing.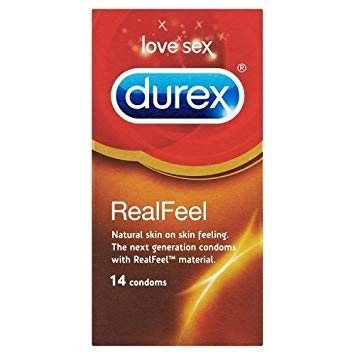 It's believed after testing that the product is not likely to meet the "rigorous" quality standards towards the end of their shelf life in 2021.
The affected condoms have come from batch number 1000432443 according to the Therapeutic Goods Administration (TGA) and are due to expire in January 2021. They also said that the product was distributed to retailers from May 8, 2018 until June 25, 2018.
The TGA have said that there have been no "adverse events" reported in Australia relating to this batch of condoms.
Durex have also reassured customers that there is no immediate safety concern and they believe only one batch of the product was affected by the issue.
This comes after a similar recall occurred in the UK and Ireland on Tuesday, where 10 batches of the Durex condoms were recalled for not passing "stringent shelf life tests."
A statement released on the company's UK website told customers that they should seek medical advice if they used a condom that leaked of burst.
"Our condoms are intended to provide a method of contraception and prevent the trainmission of sexually transmitted infections (STIs) through a non-latex barrier that offers a benefit to consumers sensitive to latex," the statement read.
"Only for the batches of condoms affected by this issue, there could be an increase in the number of condoms that burst during application or use."
Love this? You'll love this bit from Will & Woody – catch the boys weekdays from 4PM on KIIS 1065