Popular US rapper Drake has been forced to cancel two shows from his current tour over the weekend after falling seriously ill.
The 'In My Feelings' singer has since rescheduled the two shows from Miami on his Aubrey and The Three Migos tour after suffering from the unspecified illness that he said he had never experienced anything like in the past.
Taking to his Instagram story, Drake apologised to his fans and explained that the sickness came on pretty suddenly.
"I just wanted to say how sorry I am about these two Miami shows. I got so ill so fast and I had never experienced anything like that in my life," he explained.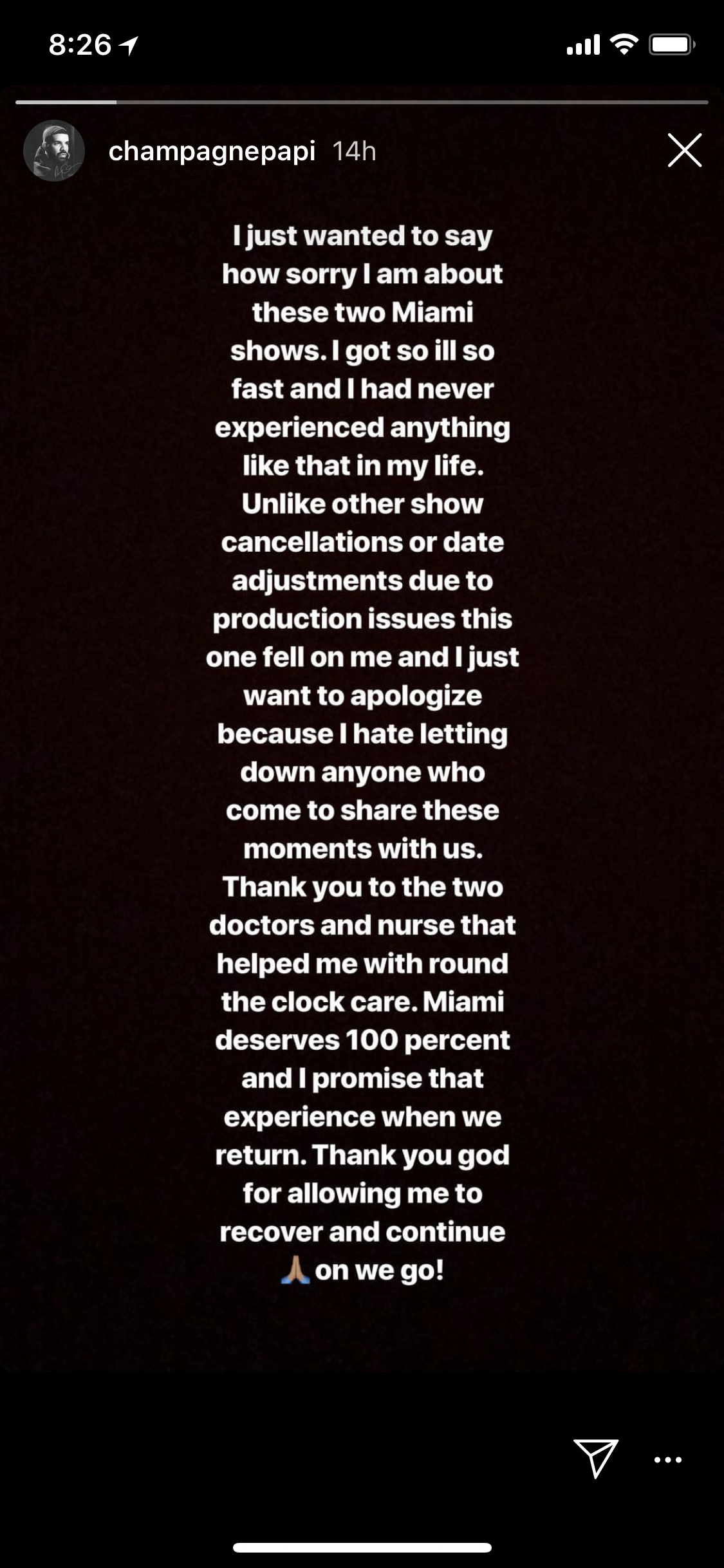 "Unlike other show cancellations or date adjustments due to production issues this one fell on me and I just want to apologize because I hate letting down anyone who come to share these moments with us."
While the 'God's Plan' rapper didn't specify what exactly he had been suffering from, he did say that he sought treatment of two doctors and a nurse and required "round the clock care".
He concluded his message by thanking God "for allowing me to recover and continue" and promised to give the Miami audience "100 percent" in the rescheduled performances.
The canceled shows have been rescheduled for November 13 and 14.
We hope Drake's doing okay!
Want more? Get more from Kyle & Jackie O!