Remember that 2009 movie 'Hachi: A Dog's Tale' based on the heartbreaking true story of a Japanese Akita dog that waited for its dead owner for over nine years? Well, it seems a similar tale has come out of Mongolia this week.
A dog has been standing guard for more than 80 days in the middle of a road where its owner was reportedly killed, waiting for her return.
China News Agency reported seeing the dog in Mongolia, sitting by the guard rail in the middle of the road for months on end. The pet has been allegedly waiting there since its owner died on August 21.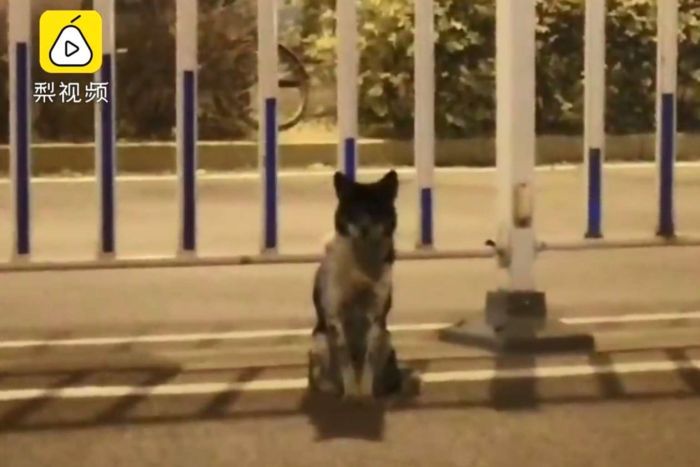 A video of the dog was uploaded to China's Weibo social media site by Pear Video, which has been viewed over 1.5 million times. The dog is seen moving back whenever people approach it.
According to a local taxi driver, the owner's relationship with her dog was very deep.
"After she was killed, this little dog has just stayed standing guard."
This isn't the first time a dog has tugged on the heartstrings of Chinese dog-lovers this year. Video of an elderly dog named Xiongxiong went viral after it was seen waiting patiently outside a train station for his owner to come home from work.
It has been reported that local volunteers have been trying to contact relatives of the dog's owner. If they're unable to find them, they will find a safe place for the dog.
Read More: Man Takes Dog Dying Of Cancer On Trip Of A Lifetime
Want more? Get more from Kyle & Jackie O!