Can you believe that it's been 23 years since the movie Aladdin was released?
Over the years, the Disney film has been a family favourite for many.
Need a trip down memory lane? Here's the trailer:
Recently, a very popular theory about the movie was confirmed by the Director himself!
At the start of the movie, a character known as 'the peddler' appears and sets up the story by saying 'It begins on a dark night, where a dark man waits with a dark purpose'.
Fans have always speculated that the true identity of the Peddler is actually the Genie in disguise.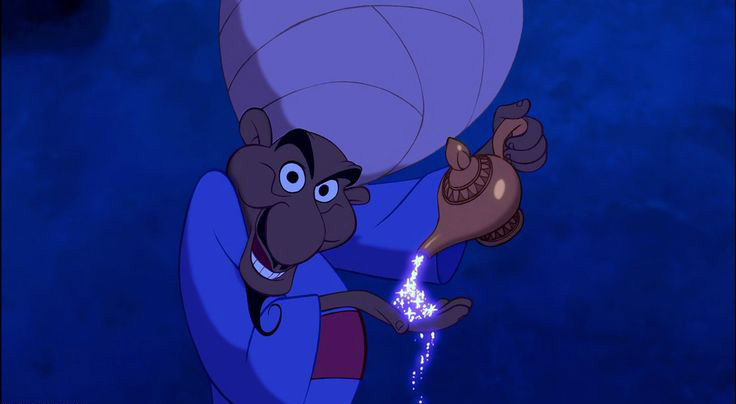 Turns out they're right!
Director Ron Clements told E! News "That's true!. That was the whole intention originally. We even had that at the end of the movie, where he would reveal himself to be the Genie and of course Robin (Williams) did the voice of the peddler. Just through story changes and some editing, we lost the reveal at the end. So, that's an urban legend that actually is true."
Additionally, the film's other director, John Musker, shot down the rumour about the movie being set in a post-apocalyptic future.
"I haven't even heard that one" he said.
So, there you go folks! If you'd already guessed it then well done – you are a true fan!
Source: news.com.au
Love this? You'll love this bit from Will & Woody – catch the boys weekdays from 4PM on KIIS 1065