When Olena was left without a rose tonight, no one was really surprised. After photos emerged of the stunning blonde getting flirty at the beach with former tennis pro, Nick Lindahl, it was clear the writing was on the wall.
Not to mention the fact it appeared she couldn't stand Richie…*nervous Richie laugh* She also suddenly realised in tonight's episode that Richie lived in Perth and she lived in Sydney and she might have to move – NO way!? While Richie seemed keen to label Olena's apprehension as being 'mysterious', it was clear she just wasn't that into you, Richie.
Now Australia's worst kept secret has been confirmed, frontrunners Alex and Nikki are in the final two. And it appears Richie may have just ruined tomorrow night's surprise after dropping a massive hint tonight at who is set to receive his final rose.
While on a date with Nikki, Richie dropped the 'L bomb.'
'Another thing I love about Nikki,' he told the camera.
He also confirmed in tonight's episode that he's been thinking about what life would be like with the Perth born beauty.
'I feel like we fit together so well. It just feels good,' he told her.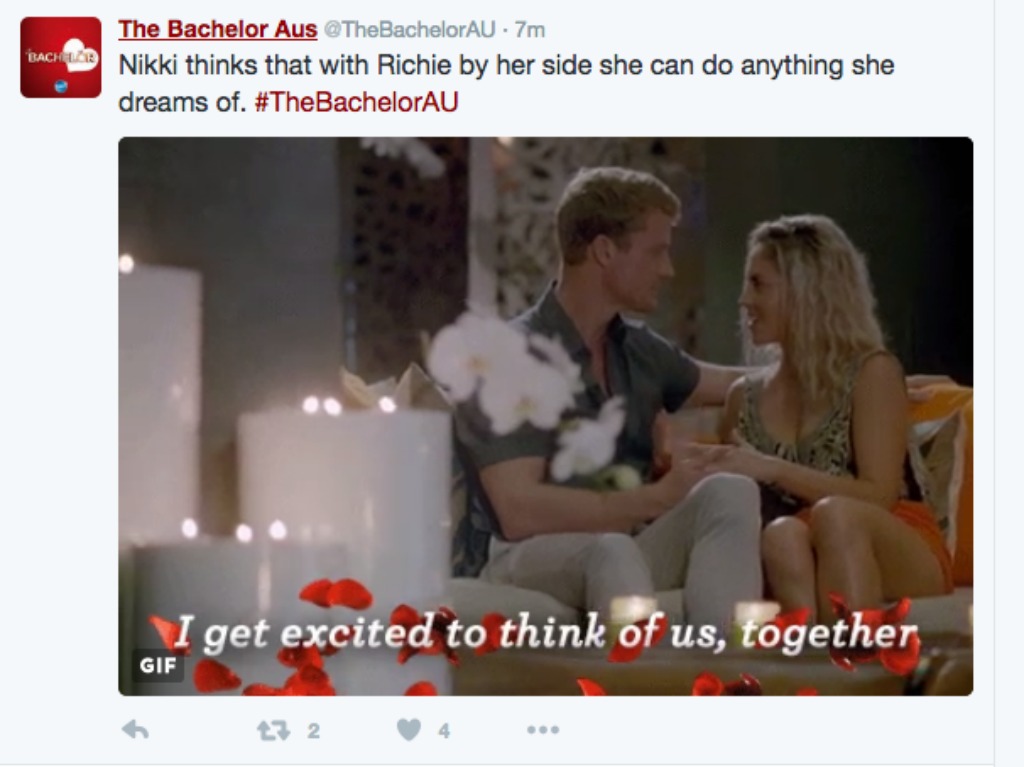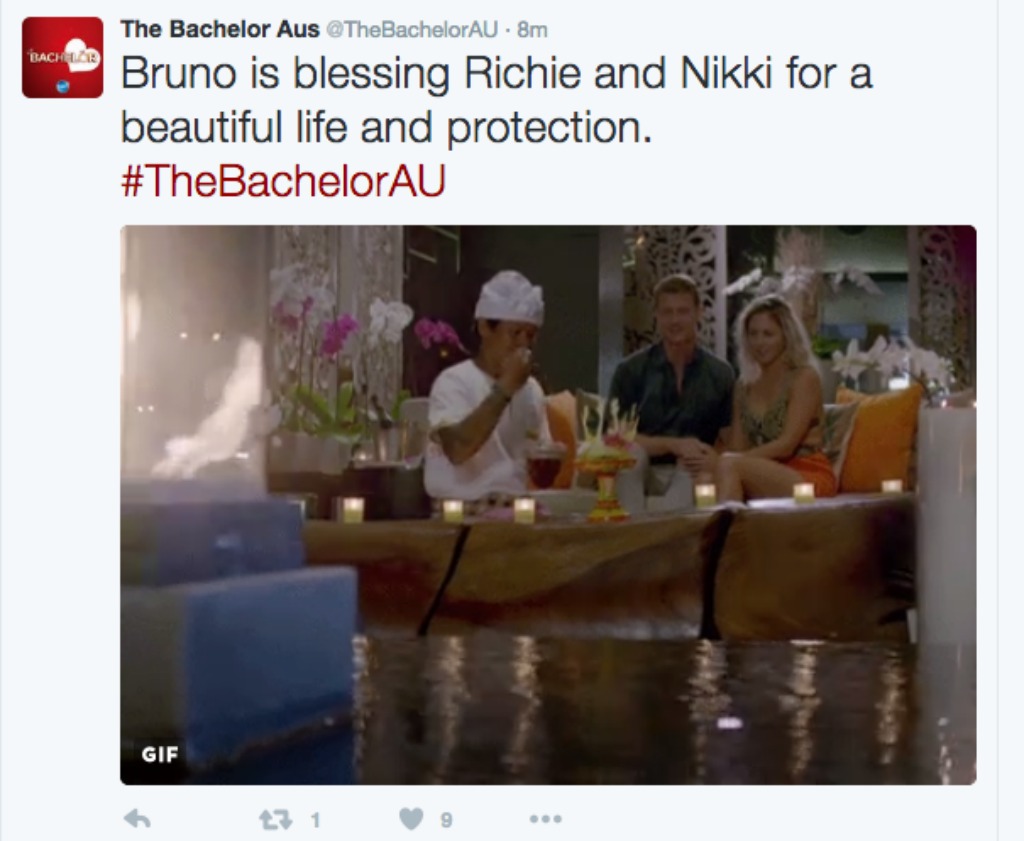 When Alex brought up her son Elijah on her one and one date, Richie was quick to change the subject, confirming it was not something he'd told his mum and sister about yet.
'I've never dated a woman with a child before and that it the great unknown. They know the kind of guy I am and what sort of lifestyle I'm after,' Richie told Alex.
That and Alex's son not appearing in last week's episode has us certain it will be Nikki sporting the engagement ring tomorrow night.
Love this? You'll love this bit from Will & Woody – catch the boys weekdays from 4PM on KIIS 1065