They might have seemed like Love Island Australia's most loved up couple back when they were in the Spanish villa a few months ago, but sadly Erin and Eden's relationship has come to an end.
And while the breakup seemed very amicable and clean after the pair posted matching statements to Instagram on Sunday, saying that they have parted ways but will always support each other and remain friends, it now looks like this split may have been much more messy than first thought.
https://www.instagram.com/p/BnNaTEbnV4i/

The statement's that Erin and Eden gave didn't really give any reason for the sudden split although people assumed that the fact that they lived in different states, Erin in Melbourne and Eden in Sydney, may have played a part in it.
https://www.instagram.com/p/BnNad2bnyYg/

But now it actually looks like Eden may have cheated on his pumpkin pie after Erin posted some pretty cryptic messages to her Instagram stories last night.
The reality TV star was taking part in the recent Instagram trend where you get your followers to ask you questions and of course lots of fans wanted to know what had happened between her and Eden.
This is when it became apparent that Eden may have cheated on her, or at least Erin may be under the impression that he was unfaithful.
When one fan asked, "What happened with Eden?", Erin didn't flat out say that he cheated but she cryptically replied, "A leopard never changes its spots", which seems to imply that Eden definitely did something wrong to cause the breakup.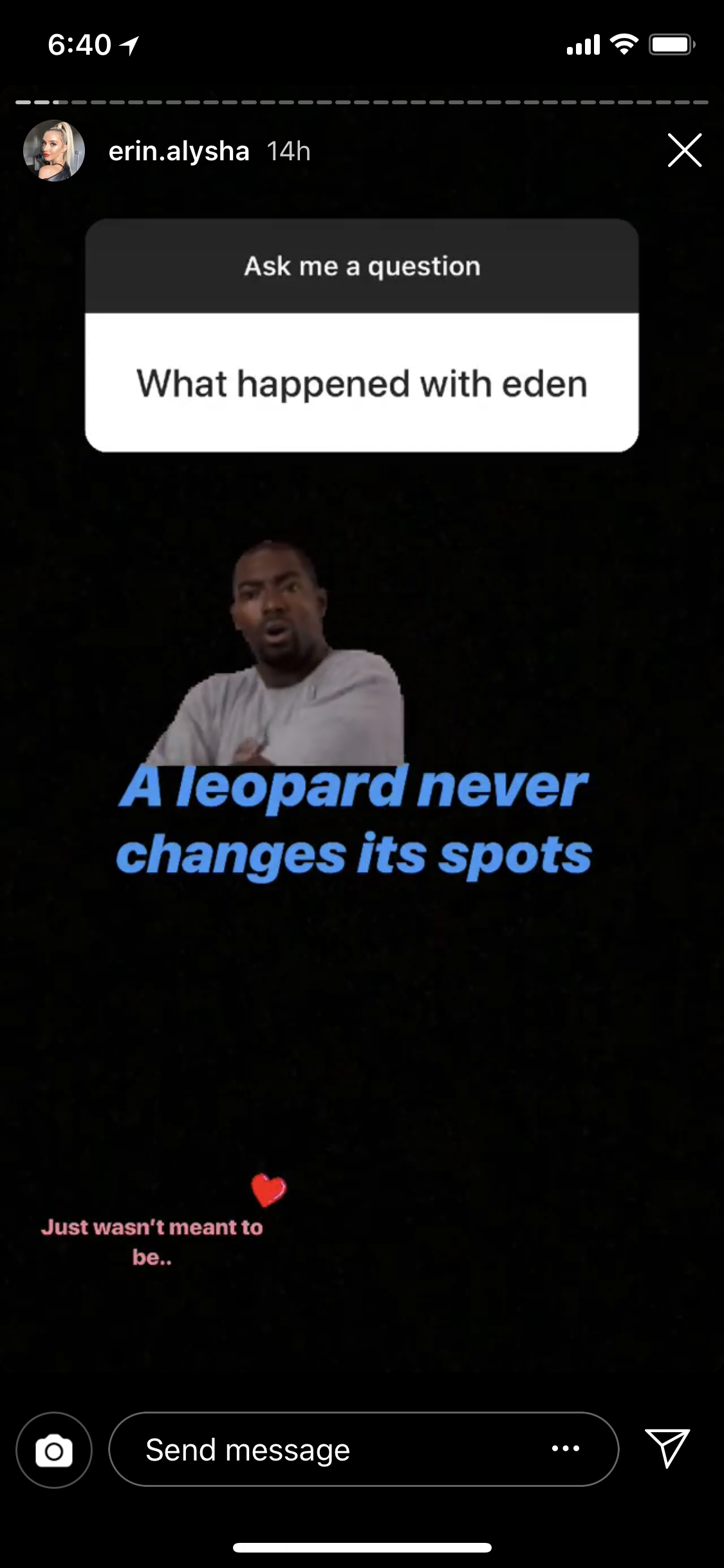 When Erin was then asked how she was feeling about the breakup she replied, "heartbroken and angry", which again leads us to believe that this was not just an amicable split.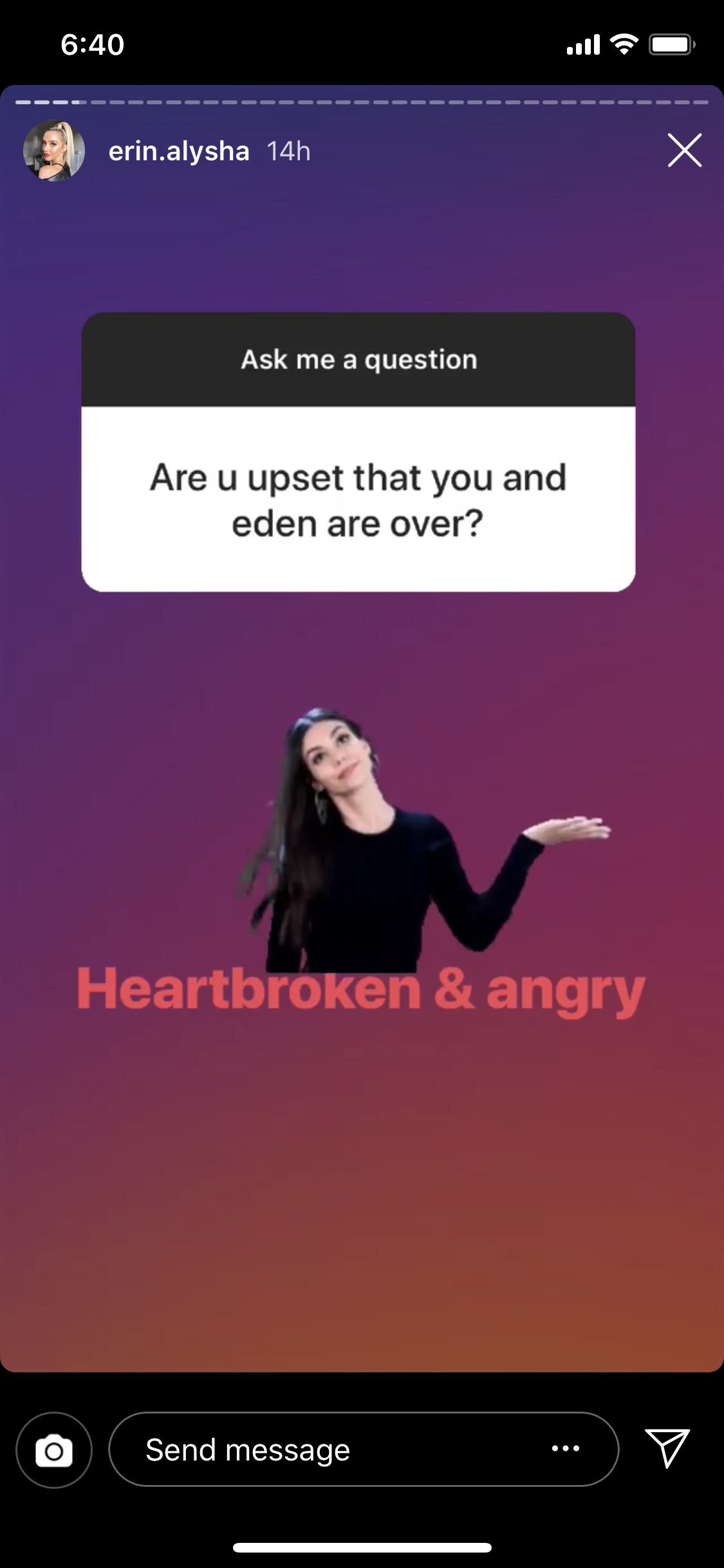 The final nail in the coffin was when one person chose to write a comment instead of asking a question, saying, "Honestly babe Eden has been with that many women around Sydney you are better off."
Erin replied to the person saying, "Thank you to all the #girlcode girls out there."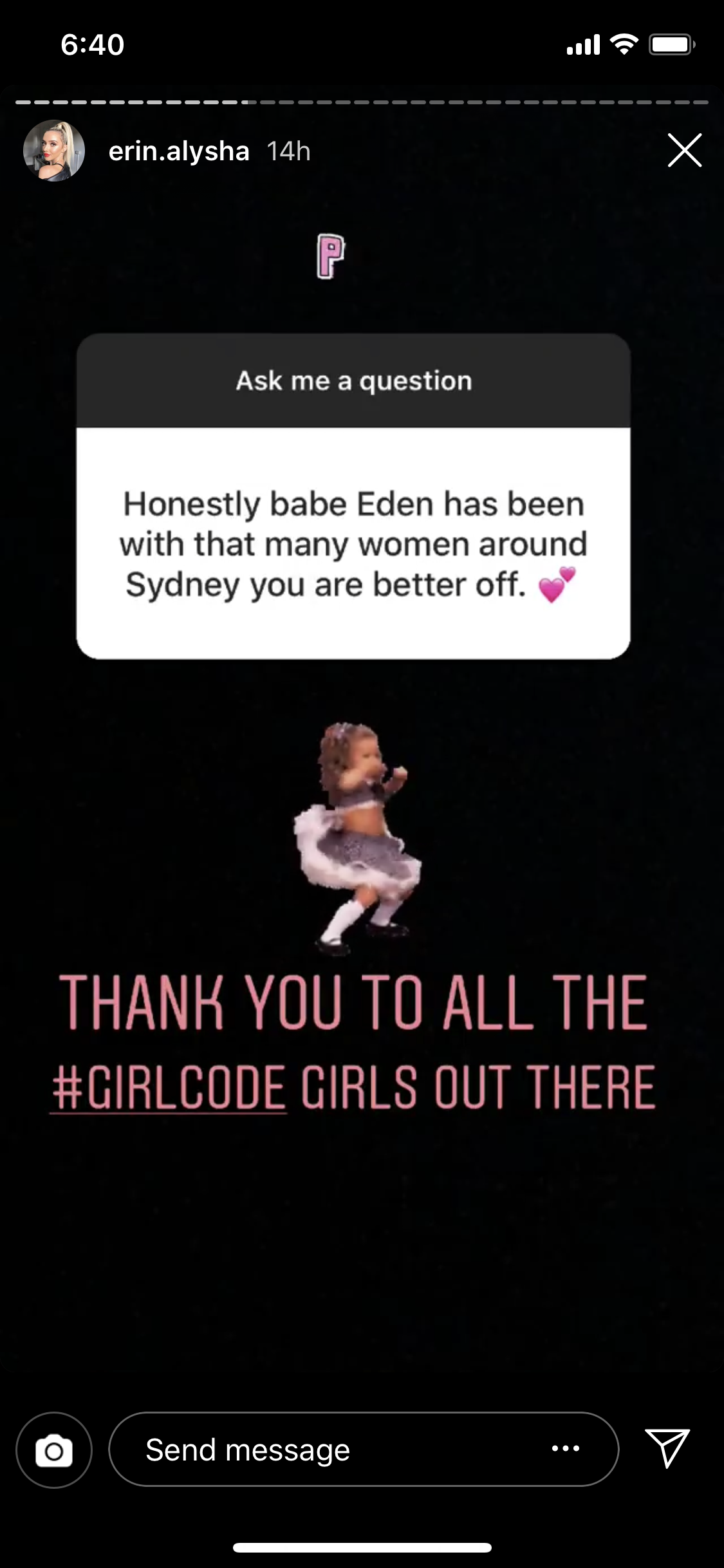 But while Erin appears to be the one hurting in this situation, she reassured all of her followers that she was still doing okay.
"I'm pretty good considering everything," she wrote in one post. "I've had my heart broken before; I know a few tips on how to recover," she said in another.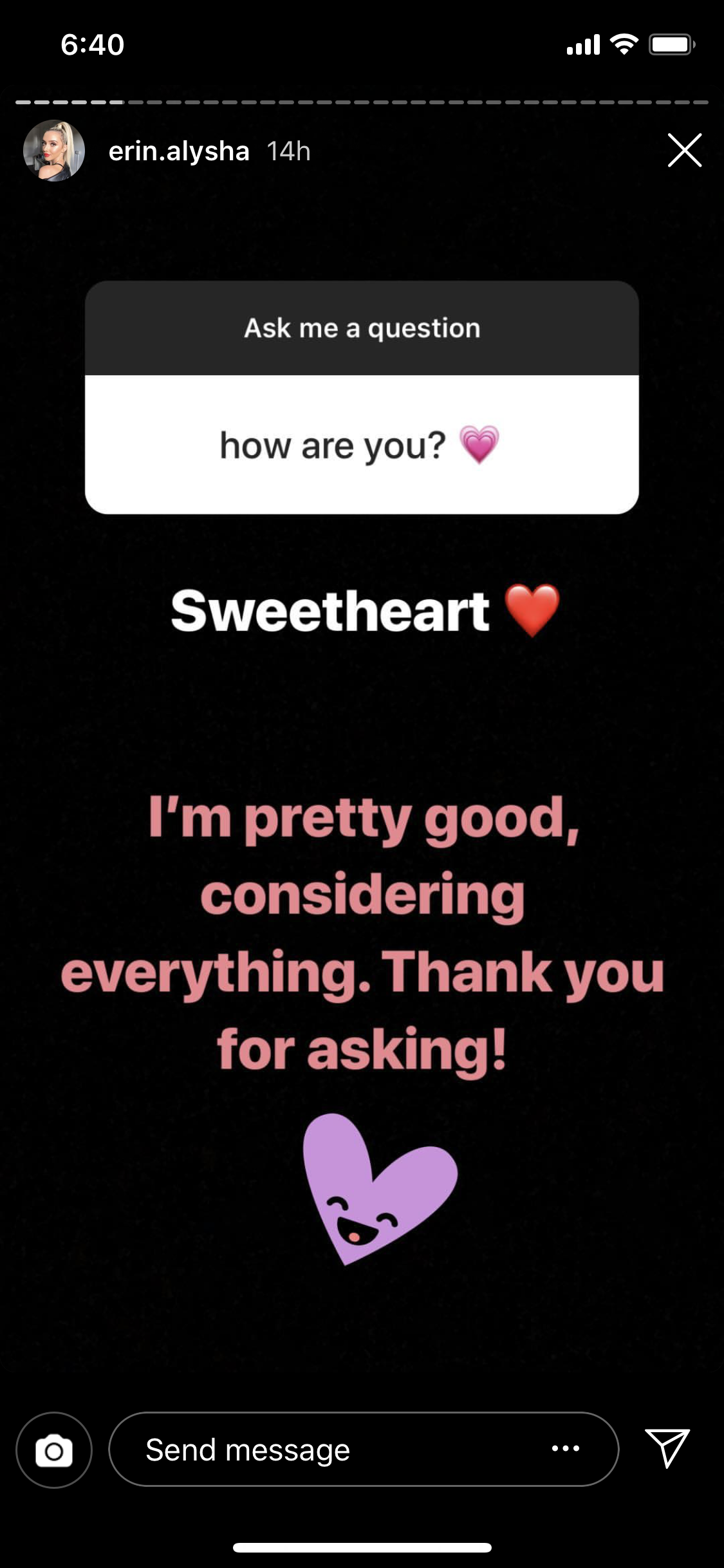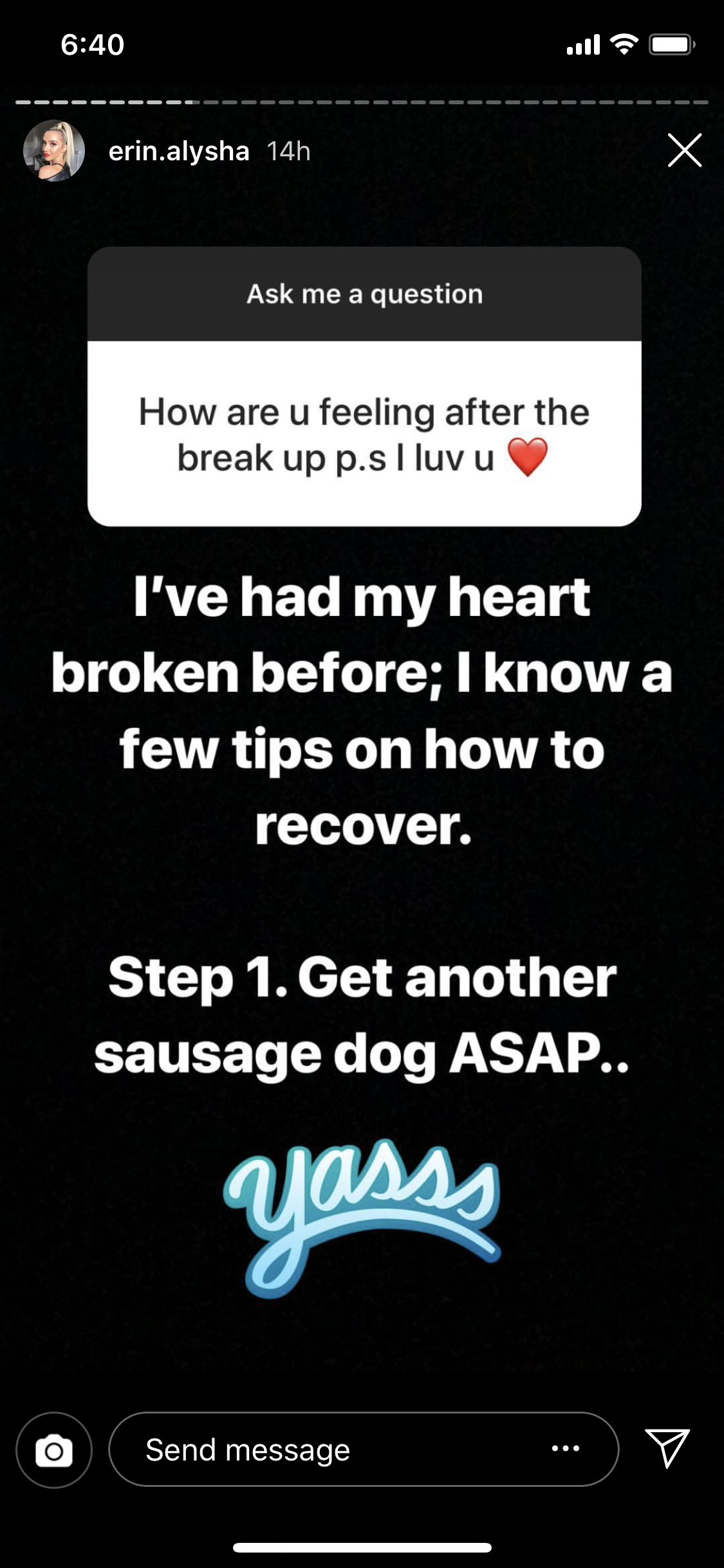 Eden has not yet made any comment despite the original statement on the break up despite also doing the Instagram question challenge on his story last night.
Either way, we hope Erin is doing okay!
Love this? You'll love this bit from Will & Woody – catch the boys weekdays from 4PM on KIIS 1065