Selena Gomez is small but very, very powerful, as Dolce & Gabanna has found.
Last week, after The Catwalk Italia put up an Insta pic of Selena Gomez in five red dresses, Stefano Gabanna commented on his personal account, "è proprio brutta!!!" which roughly translates to "she's so ugly!!!", D&G have felt the repercussions.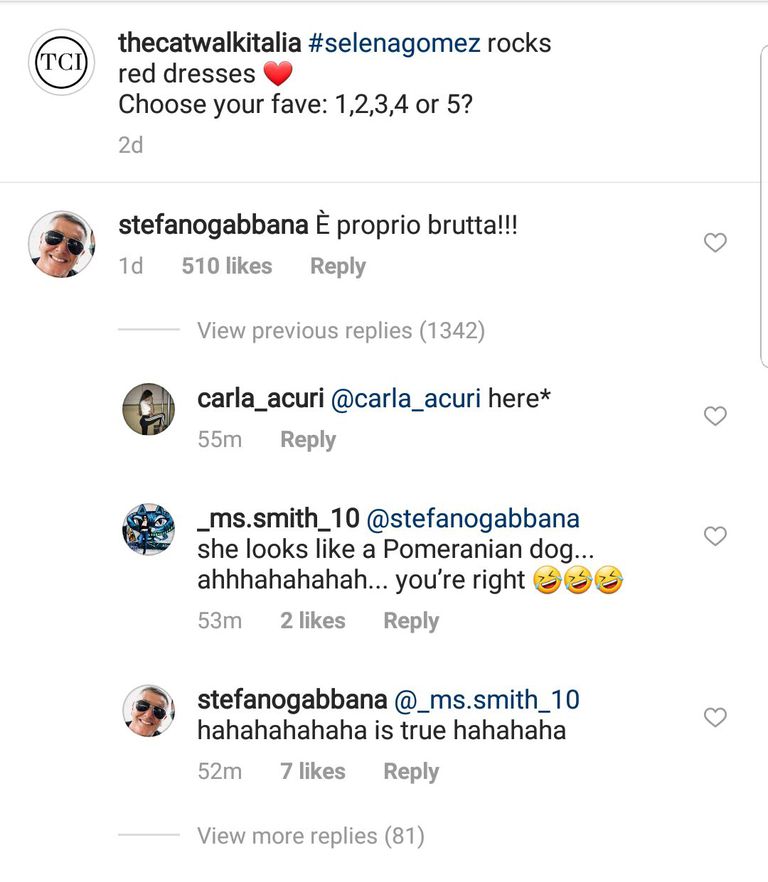 The Business of Fashion hosted an industry summit, which featured guests like Kim Kardashian, Beautycon Media CEO Moj Mahdara and many high power Fashion Moguls. A panel called, "The Future of the Red Carpet" with celebrity stylists Elizabeth Saltzman, Karla Welch, Jason Bolden and Carol McColgin, the D&G controversy was brought up.
Speakers were asked if Stefano's shady Insta comment would "have an effect on the house's red carpet future"
Karla Welch commented and confessed, "I had Dolce on the rack for a fitting and said, 'No, those can go away."
Jason Bolden admitted that "not since the beginning of time have you seen Dolce on my rack," referencing the ongoing controversy of the Fashion House's racially insensitivity and support of Melania Trump.
Dolce & Gabanna could really be in trouble here.
Guess it ain't all Gucci for them…
Love this? You'll love this bit from Will & Woody – catch the boys weekdays from 4PM on KIIS 1065