Luke Foley has resigned as leader of the NSW Labor party and threatened to launch defamation proceedings after a journalist claimed he put his hand in her underwear at a party.
Mr Foley stepped down on Thursday after ABC reporter Ashleigh Raper went public with claims he groped her at a Christmas party in 2016.
ABC journo Ashleigh Raper's statement on Luke Foley pic.twitter.com/9WxT70SiFS

— Sharri Markson (@SharriMarkson) November 8, 2018
Ms Raper gave her damning account of the alleged drunken behaviour after Liberal MP David Elliott mentioned the event in October under parliamentary privilege.
"He stood next to me. He put his hand through a gap in the back of my dress and inside my underpants. He rested his hand on my buttocks. I completely froze," she said.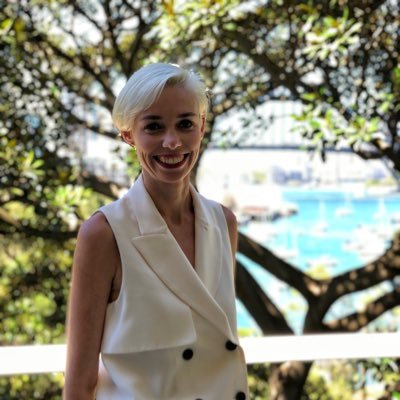 ABC reporter Ashleigh Raper
Ms Raper said she never wanted to file a complaint but political and public pressure forced her to "set the record straight".
She said the "time has come for my voice to be heard" and she wanted the political point scoring and speculation to stop so she could get on with her life.
She also alleged Mr Foley called her twice last week to apologise and promised to resign.
Though he later reneged, she added. Mr Foley denied all claims in October and again on Thursday.
"I can't fight to clear my name and fight an election at the same time – it's just not possible to do both," he said, adding he had retained lawyers to launch defamation proceedings.
But Labor MPs say his messy resignation could endanger the party's chance of victory in the next election.
His likely successor, Michael Daley, will have four months to repair the damage and challenge the Berejiklian government. Anti-violence against women organisation White Ribbon stripped Mr Foley of his ambassadorship within hours of his resignation.
Mr Elliott remained silent on Thursday, declining to respond to comments his involvement had forced Ms Raper to act.
NSW detectives reached out to ABC management saying they stood ready to investigate should Ms Raper make a formal complaint.
AAP
Love this? You'll love this bit from Will & Woody – catch the boys weekdays from 4PM on KIIS 1065