Beachgoers in Sydney's picturesque Manly beach got the surprise of their life when they came across a deadly sea snake with HUGE FANGS washed up on the sand.
The snake was found thousands of kilometres from where it's normally found, in the tropical waters of Western Australia, Queensland and the Northern Territory.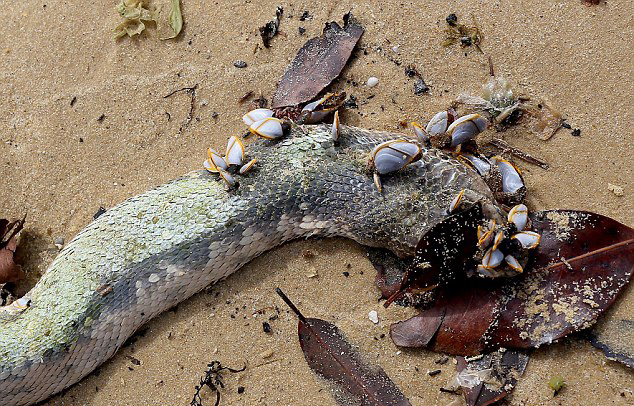 The snake's fangs are reportedly long enough to pierce a wetsuit and is highly venomous, with no known anti-venom available, according to a report on the Daily Mail.
Manly local Carole Douglas came across the creature and promptly called Manly Sea Life, who expertly removed the reptile from the beach.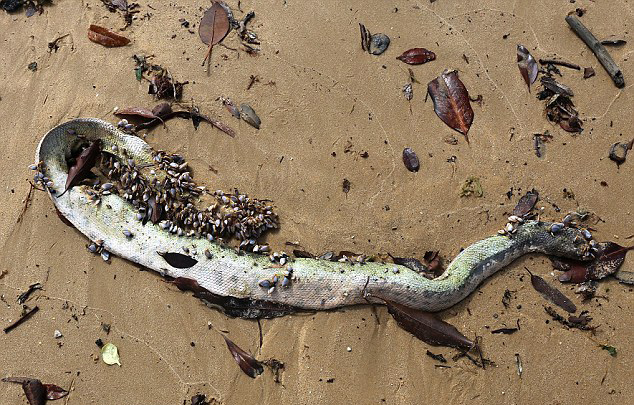 Sharnie Connell, from the Manly Sea Life Sanctuary, said someone would have to be 'very lucky to survive' a bite from a Stoke's sea snake.
'They are highly venomous and people should not approach or touch them,' she told the Daily Telegraph.
Source: Daily Mail
Images via Carole Douglas Instagram
Love this? You'll love this bit from Will & Woody – catch the boys weekdays from 4PM on KIIS 1065