A very wealthy New York landlord has left $27 million dollars for his two daughters IF they follow his 'bucket list'.
Real estate millionaire Maurice Laboz who died earlier this year at 77 has left his two daughters, Marlena, 21 & Victoria 17, $13 million dollars each if they follow the below rules..
1. Marlena will get $687,000 for getting married as long as her husband signs a a sworn statement promising to keep his hands off the cash.
2. If Marlena graduates from an accredited university, she will receive $1 million dollars.. however only after she writes 100 words or less describing what she intends to do with it.
3. The girls are guaranteed an annual payout of three times the income listed on their personal federal tax return.
4. If the daughters have kids and don't work outside the house they will give them each 3 percent of the value of their trust every January 1. However the money will only flow if the 'child is born in wedlock.'
5. The girls could also earn the same amount for being a 'caregiver' to their mother, Ewa Laboz, 58. Ewa was in the middle of divorcing with Maurice at the time and received nothing in the will.
Estate lawyer Jeffrey Barr says 'It's a way to control things from the grave … You don't see a lot of it, but it happens. People do it because they think it's good for the children."
Maurice Laboz signed the will in April of 2014, just nine months before he died, leaving behind a $50 million dollar fortune.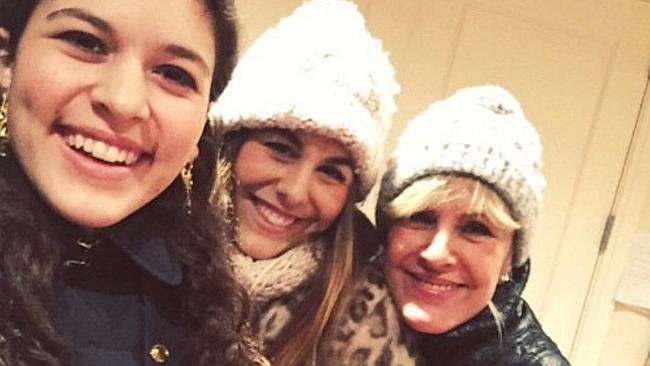 Victoria and Marlena Laboz with their Mother Ewa. Picture (@victorialaboz)
Source: news.com.au
Want more? Get more from Kyle & Jackie O!