They say imitation is the biggest form of flattery, but a popular blogger got the fright of her life when she discovered a woman was copying her popular Instagram posts down to rather obsessive levels.
Lauren Bullen and her boyfriend Jack Morris have the enviable task of travelling the world and sharing their stunning photos to their more than two million followers on Instagram.
The breathtaking photos are liked by thousands of fans around the world, but it seems one fan of the couple's Instagram account has taken her devotion that one step further.
The 23-year-old self-taught photographer told the Daily Mail she was creeped out to discover a brunette blogger was copying her every move. Ms Bullen discovered a blogger was travelling to the same destinations as she and her boyfriend and posing for identical photos, even wearing the same jewellery and accessories.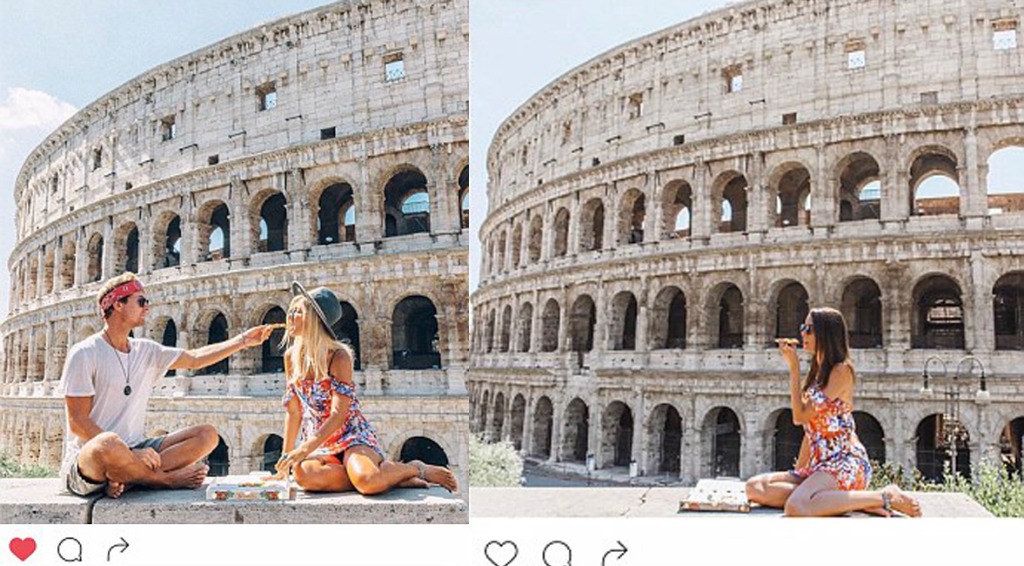 Source: Instagram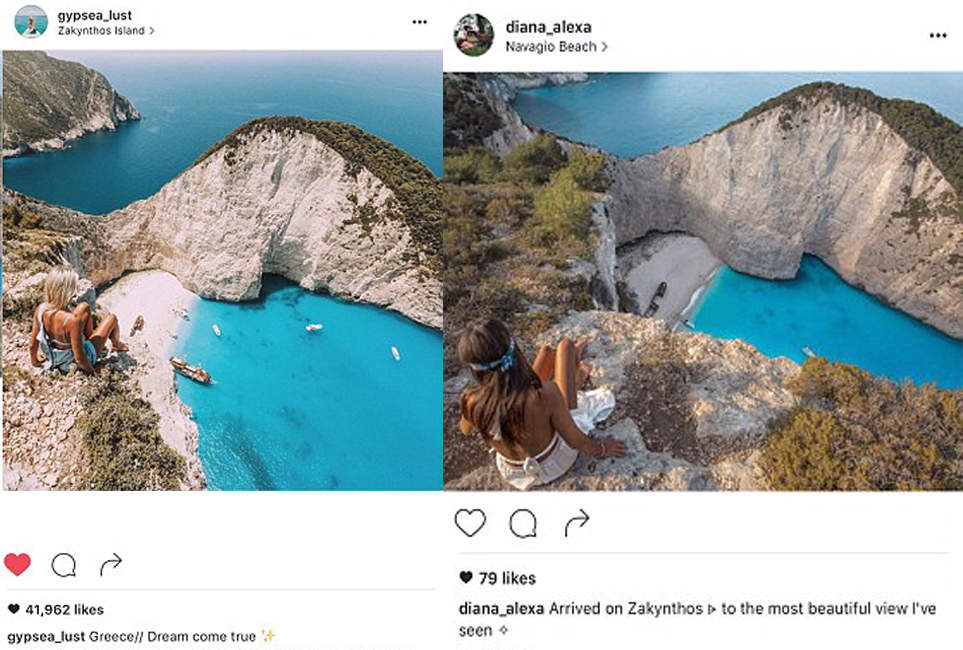 Source: Instagram
'I was very creeped out and disturbed when I saw the images,' she told Daily Mail.
It's alleged the blogger followed the couple to Greece, Spain, Morocco and Rome. Speaking out on her blog, Ms Bullen revealed she doesn't promote and tag everything she wears, so was surprised to see her super fan copy her to such detail. The account @diana_alexa, has since been made private.

Source: Instagram
'That would have taken a lot of time and work, even down to the anklets and necklace,' she wrote.
'Not to mention the cost of all this – those outfits and accommodations don't come at a cheap price.
'A lot of what Jack and I do is work with companies and brands to create imagery and promotion – this is our business and how we are able to continue to create this for everyone,' she continued.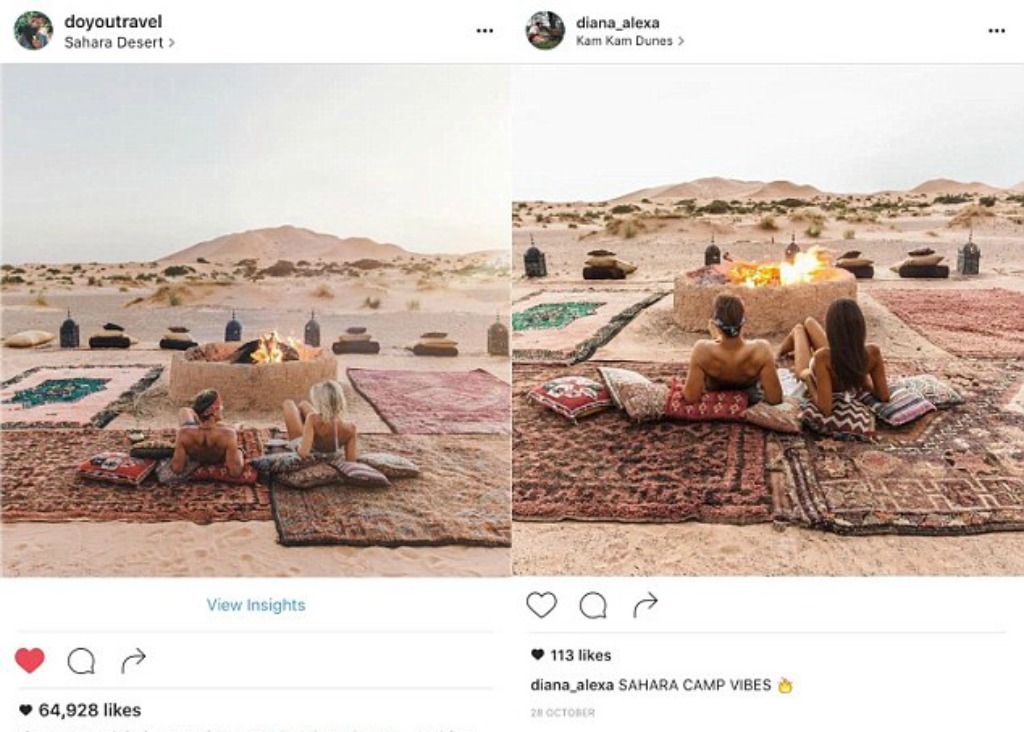 Source: Instagram
Source: Instagram
While many followers believed the images were the highest form of flattery, Ms Bullen maintained her stance that her art had been copied. She told the Daily Mail she's been in touch with the copycat and the issue will be resolved between them.
Love this? You'll love this bit from Kyle & Jackie O!