Will & Woody and Chemist Warehouse Gave Some Lucky mum + child combos the chance to win a million bucks. But it wasn't gonna be easy!
How much could you endure for the chance to win $1 Million? Will & Woody thought of the rankest challenge possible! All the contestants had to do was follow four simple rules:
RULE ONE: The mother and child pair must stand and face each other; holding a cup between their lips with noses over the rim.
RULE TWO: The pair must endure a continuous onslaught of rank smells being added to the cups by our official smell pourers.
RULE THREE: Touching of the cup by any other body part will result in immediate disqualification. This includes the chin, cheeks, nose and hands.
RULE FOUR: The final pair remaining with the cup suspended between their lips shall be deemed winners and progress to the final round.
And the final round? Well, it was the chance to pick the million dollar fragrance, from the Chemist Warehouse wall of fragrance! Watch the video to find out what happened!
All our lucky finalists got treated to a luxurious stay at Ovolo Hotels!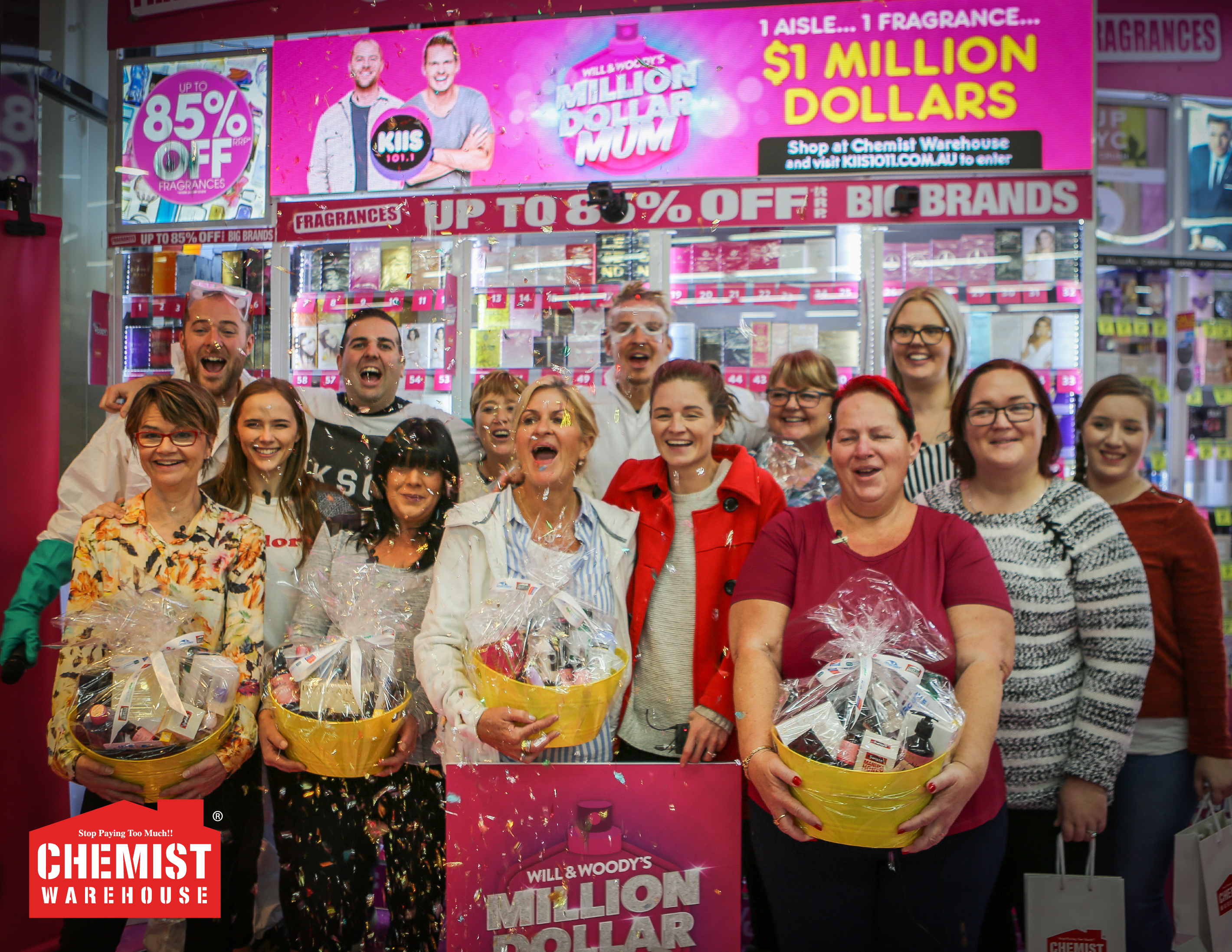 Love this? You'll love this bit from Will & Woody – catch the boys weekdays from 4PM on KIIS 1065