Grill'd has released their IMPOSSIBLE burgers and The Inspired Unemployed are here to promote it.
Jumping on OnlyFans, the legends will be showing off their 'meat' in saucy and seductive clips to promo the new vegan series.
It's taking the term 'food porn' to the most literal sense and if you've seen the guys then you might get a little more interested.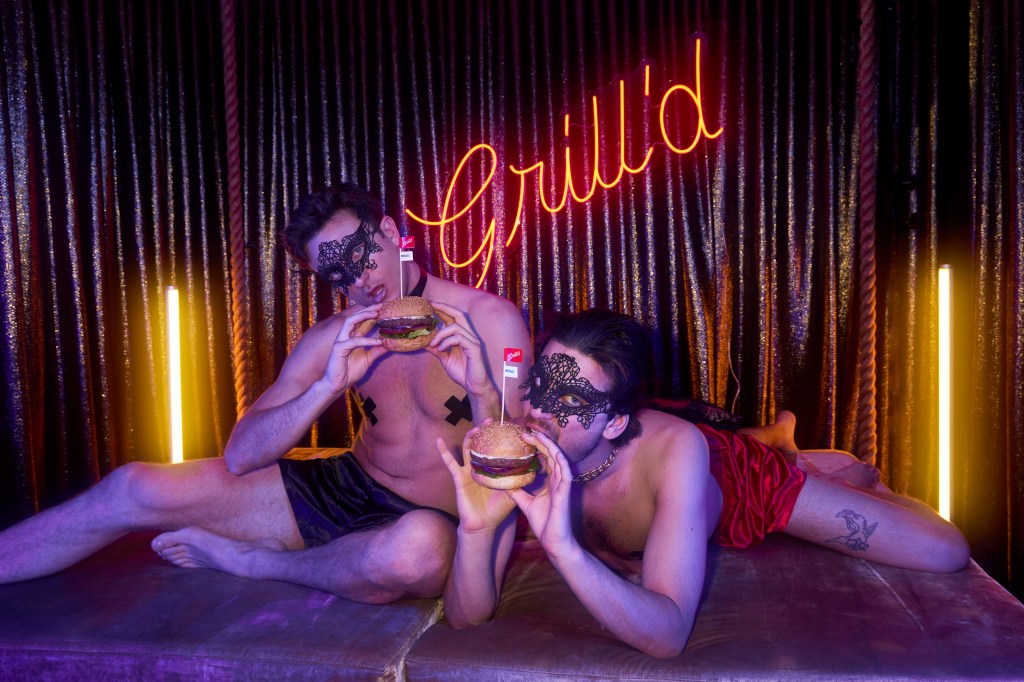 Customers can access the photos and videos at onlyfans.com/grilldburgers!
"We get that when people think of plant-based burgers, they think of dry, bland meat. We wanted to show everyone that the new Grill'd Impossible burgers are just as juicy, saucy and meaty as ever", says The Inspired Unemployed.
The boys chose to take their meat-free message to the masses after they opted for a plant-based diet themselves.
The four Impossible plant-based burgers are available at all Grill'd restaurants Australia-wide:
● Impossible Simply Grill'd – Cos lettuce, tomato, Spanish onion, relish and herbed mayo – $13.50
● Impossible Vegan Cheeseburger – Vegan cheese, dill pickles, Spanish onion, Dijon mustard, fire
roasted tomato sauce and vegan mayo – $14.50
● Impossible Garden Goodness – Tasty cheese, avocado, beetroot, cos lettuce, tomato, Spanish onion,
relish and herbed mayo – $16.50
● Impossible Australian – Tasty cheese, beetroot, cos lettuce, tomato, Spanish onion, fire-roasted tomato
sauce and Backyard Burger Sauce – $16.50
Love this? You'll love this bit from Will & Woody – catch the boys weekdays from 4PM on KIIS 1065