While the extremely popular Coles Little Shop collectable promotion was due to end early next week, customers working hard to finish off their sets have been dealt some fabulous news! They now have a little bit longer to collect them all!
Coles has announced that they will be extending the promotion period for a little bit longer, giving those obsessing over the tiny plastic items more chances to complete their sets.
The Little Shop collectables initiative sees shoppers gifted with miniature versions of grocery items such as Tim Tams, dishwashing tablets and Nescafe Gold, for every $30 they spend in store.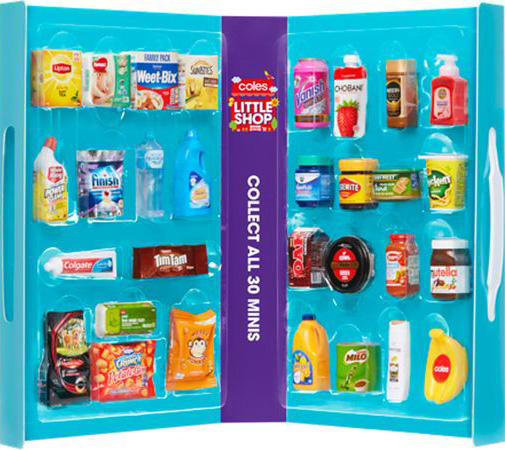 There is a total of thirty little grocery items to collect along with the highly coveted and extremely rare little Coles red hand and it's fairly safe to say that tons of people have become obsessed with them.
Most collectors have been willing to do whatever it takes to finish their entire set with some even going as far as to spend hundreds of dollars to get their hands on the mini items that their set is missing.
A few weeks ago Cole also hosted a Little Shop swap meet, which allowed shoppers to come in store to swap items that they have multiple of for the ones that they really need.
The collectables were due to end on August 28 but they will now be handed out in stores during September.
Listeners troll kyle in coles little shop swap and he loses it
Want more? Get more from Kyle & Jackie O!