While most of us use christmas lights to decorate our tree and house during the festive season, one company has released a special edition of twinkling lights designed so that you can take the festive spirit with you everywhere you go.
And no we're not talking about an ugly christmas sweater or festive t-shirt.
The people over at Firebox has created fairy lights specifically for you're beard and they're both the ugliest and best thing we've ever seen in our lives.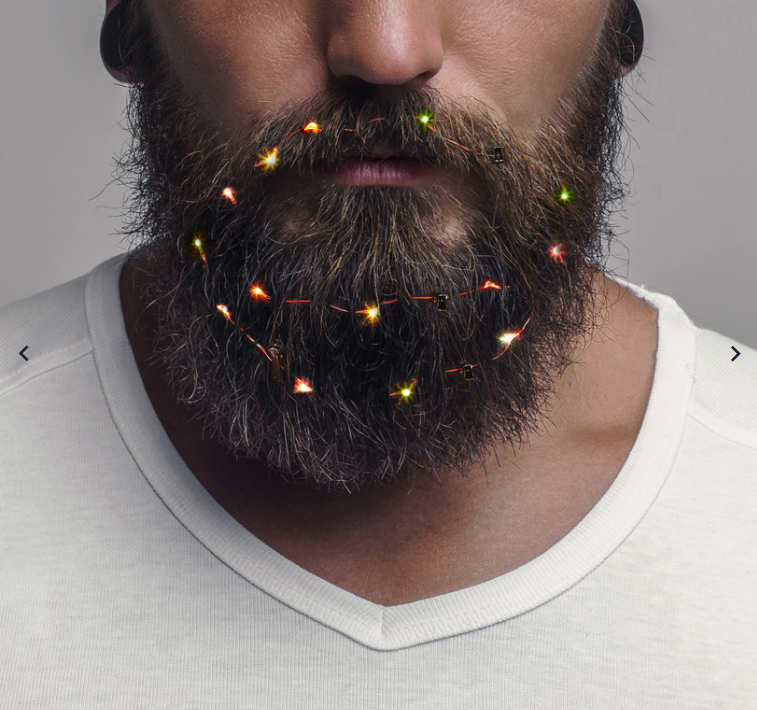 The lights come on a 90cm long cable that you can weave through your facial hair with mini clips to help secure them in place.
They also feature a tiny battery pack that they say is small enough for you to hide in your rugged mane, allowing them to light up and flash different colours without being stuck to a powerpoint.
The decorations can be bought online but the website is clear to state though that the facial hair is not included. That one's all on you!
Now for all the gals out there who a feeling a bit hard done by right about now seeing as it's pretty darn impossible for us to BYO beard, there's an option for you too!
Feast your eyes on the fairy lights for your hair, that stick onto whatever hairstyle you like with cute little flower shaped clips.
If you're thinking, 'What on earth is the purpose of these?' well then 1, you're a bit of a grinch, and 2, we can think of TONS of occasions when you can rock these lights.
1. At the office Christmas party – Karen in sales will be insanely jealous
2. Your own family Chrissy shindig
3. They're the perfect gift for all of your bearded hipster friends or as a secret santa gift for someone in the office!
The people over at Firebox are really stepping it up this Christmas and we have to say, we LOVE it!
Want more? Get more from Kyle & Jackie O!