If there's one thing we're guaranteed when it comes to the American Music Awards red carpet – it's that there will be plenty of skin.
However, Chrissy Teigen decided to push that even further yesterday.
Rocking a floor-length black gown with splits to her waistline, it soon became apparent it was the kind of outfit that could only be worn if you were prepared to go commando.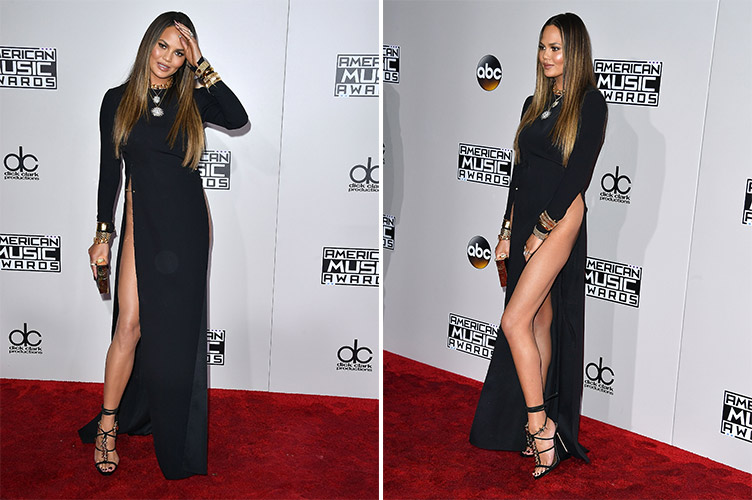 The problem with double splits and no underwear? There's nothing left to hide behind if you do have a wardrobe malfunction…
And that's exactly what Chrissy discovered as she posed for the cameras.
Flashing a little too much down the side, she quickly made headlines.
Not one to be deterred, the model had a laugh, taking to Instagram after the show.
"Apologies to anyone harmed mentally or physically by my hooha," she wrote as she shared all the details of her red carpet look.
She also gave special credit where special credit's due, thanking her laser hair removal team also!
Wonder if they're had a bump in followers this morning…
Photos: Getty
TRENDING NOW:
Selena Gomez Wins The AMAs With This Speech!
Love this? You'll love this bit from Kyle & Jackie O!