In what looks like Wonka-sponsored roadworks, a metric shit ton of chocolate has leaked onto a road in Germany.
And we're not kidding about that unit of measurement – an actual ton of chocolate. On the road. The tragedy.
Apparently, a storage tank at luxury chocolate-maker DreiMeister failed.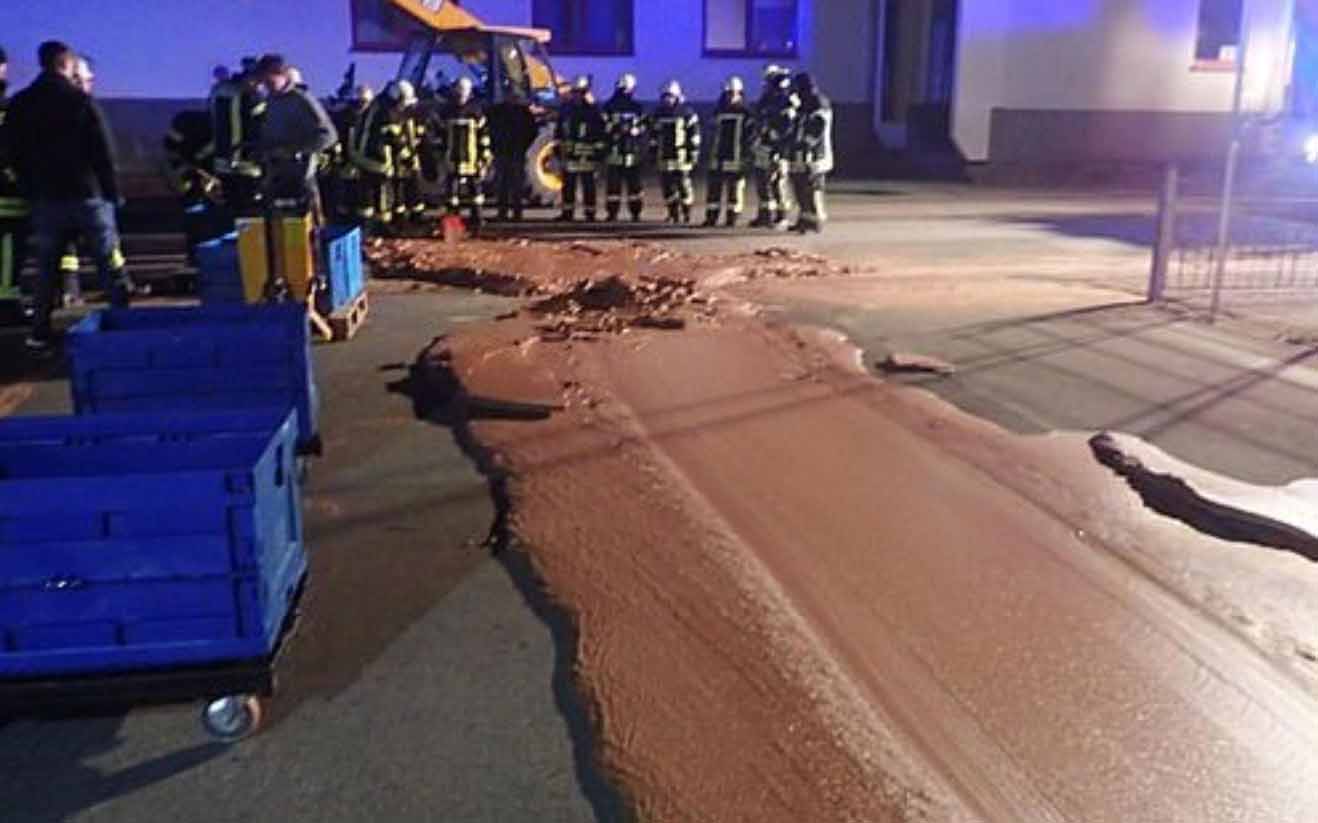 Authorities were called about 8pm after the chocolate poured out onto the street… where it hardened.
Specialist cleaners were brought in to get rid of the 10sqm piece of chocolate.
We're not sure if they used high-pressure cups of tea to remove it, but one question remains: does the 5-second rule get exponentially longer the bigger the morsel on the floor?
Daily Mail
Love this? You'll love this bit from Will & Woody – catch the boys weekdays from 4PM on KIIS 1065