"Please help," Marcia Mikhael wrote, from her huddled position with the hostages inside the Lindt Cafe in Martin Place yesterday on her Facebook page.
The Westpac executive and fitness business owner was able to give a rolling eyewitness account of what was unfolding from inside the cafe during the 17 hour siege, which stopped the nation.
"Dear friends and family,
I'm at the Lindt Café at Martin Place being held hostage by a member of the ISI. The man who is keeping us hostage has asked for small and simple requests and none have been met.
He is now threatening to start killing us. We need help right now. The man wants the world to know that Australia is under attack by the Islamic State."
"The member of the Islamic State who has taken us hostages says: 'I have heard the news that politicians are not telling the truth to media about the motivation.'"
The 42-year-old from Glenwood was at the Lindt Cafe to get her morning coffee when she found herself caught up in the horror of the Martin Place siege.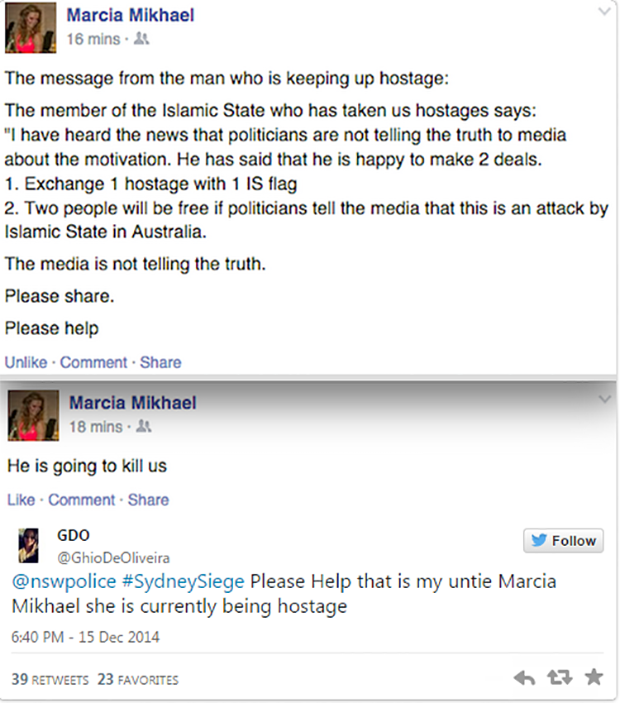 During the siege, worried family members took to Facebook with pleas of deperation –
"Please do not share any statuses on (Facebook) from the hostages," Marcia's neice Christine wrote.
"Please do not share or spread any messages released by the hostages as the terrorist is using them as a means of communication.
"This could put my aunty and the others in grave danger."
Wailing in pain, Marcia was carried from the cafe to an ambulance when she was able to flee with other hostages early this morning.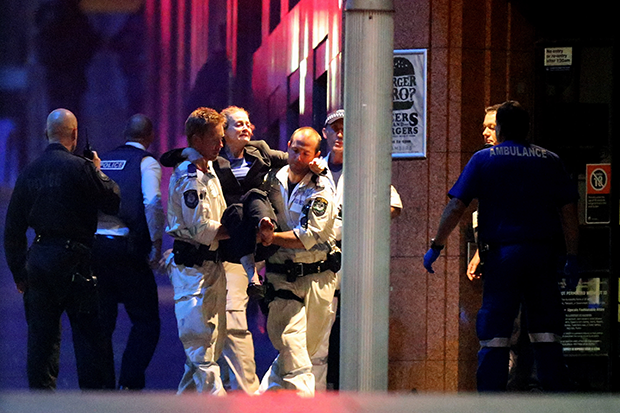 The victims of Sydney's Martin Place Siege
The #IllRideWithYou Campaign that has gone viral
Love this? You'll love this bit from Will & Woody – catch the boys weekdays from 4PM on KIIS 1065