Talk about a look back to a more simpler time!
A woman from NSW has found an original menu from one of the first Pizza Huts in Australia and posted it online, and you won't believe the prices.
A member of Facebook group Old Shops Australia has shared what we think should be classified as a pop culture relic from the 70s!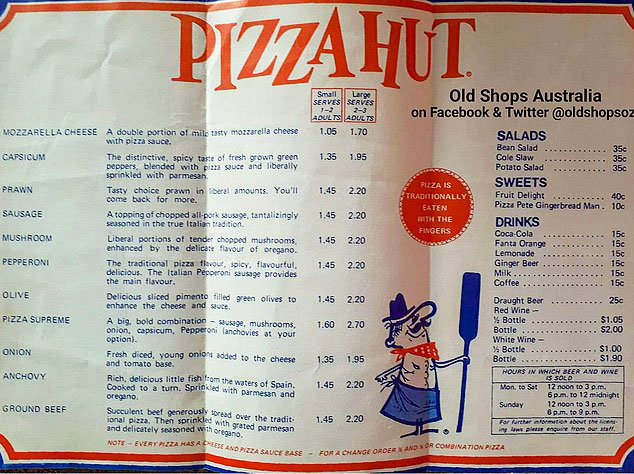 'The earliest piece of Pizza Hut ephemera we've come across and a true artefact from Australia's popular culinary history,' she wrote online.
Depending on the flavour you chose, a capsicum pizza was just $1.35, a prawn variety $1.45, a large onion pizza $1.95 and anchovy just $2.20.
Compare that to 2018 where a 'Ham Lovers' pizza is $9.95 or a 'BBQ Cheeseburger' will set you back $13.95.
GALLERY: YOU CAN TAKE THE PIZZA OUT OF THE HUT…
But it was the alchol prices that REALLY caught our attention…!
Draught beer was just 25 cents, a bottle of red wine was $2 and a bottle of white for some reason was slightly cheaper at $1.90.
And do you remember getting a 'Pizza Pete' gingerbread man as a special treat?
It was a whopping TEN CENTS way back then!
The first Australian Pizza Hut restaurant opened in Belfield, Sydney, in 1970, but it was originally an American franchise.
Want more? Get more from Kyle & Jackie O!