Ian Thorpe is Australia's sweetheart.
I feel like as an Aussie, all you want is to see Thorpie – who has long struggled with his sexuality and how it would be received – happy.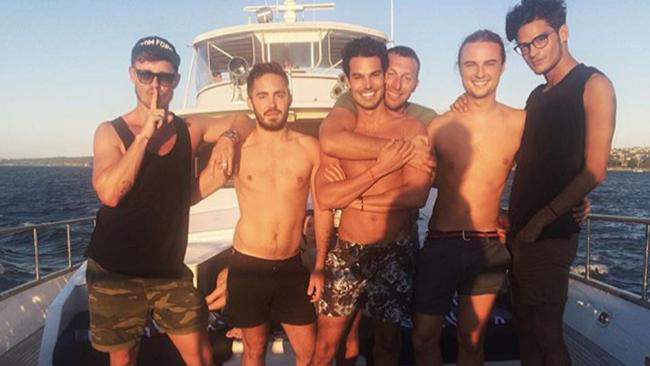 However, when news broke of Ian Thorpe's relationship with male model Ryan Channing broke, Channel 10 presenter posted an 'inappropriate' status to his personal Facebook account.
Ollie McCormack allegedly wrote, "I wish I was thirsty, desperate and hookerish enough to date Thorpie."
News Corp reports that Ollie has since been forced to apologise for the post.
"There is no excuse for my behaviour and I am sorry," he said.
Just two bachelors on the prowl @TheBachelorAU #TheBachelorAu pic.twitter.com/xiVYVLAgqe

— Ollie McCormack (@OllieMacs) July 30, 2015
McCormack works as a presenter on cartoon/variety show Toasted TV, and representatives have revealed, "The comments made by Ollie McCormack are inappropriate and these have been removed."
New ghost busters movie? I'm in: pic.twitter.com/L9hcbUoq8v

— Ollie McCormack (@OllieMacs) March 19, 2015
33-year-old Thorpe made the relationship public last week by posting an Instagram photo of the pair. However, Channing has allegedly been very open about his relationship with Thorpe, calling him his 'boyfriend' to friends.
Source: Yahoo