On Australian television's night of nights it was pretty standard fare on Twitter until The Project host finally won gold.
It was fourth time lucky for Bickmore after four nominations in a row and she used her acceptance speech to ask Australia's television community to help raise awareness of brain cancer.
Donning a blue beanie on stage, Bickmore asked Australians to put on a beanie and tweet a photo with hashtag #beaniesforbraincancer.
Twitter then lit up with tweets about Bickmore's inspirational speech.
Bickmore's husband Greg Lange died in 2010 after a 10-year battle with brain cancer.
"I know that people watch TV and they think that we are just faces who, you know, get to spend hours in hair and make-up and have these really awesome jobs but we also have our own stories and our own challenges," Bickmore told the audience.
"Work has been an incredible escape and an incredible outlet for me over many, many, many years and I want to dedicate this award tonight to anyone that is going through a really s*** time right now, anyone that is supporting someone through a really tough time right now.
"Please believe that there will be a brighter day for you."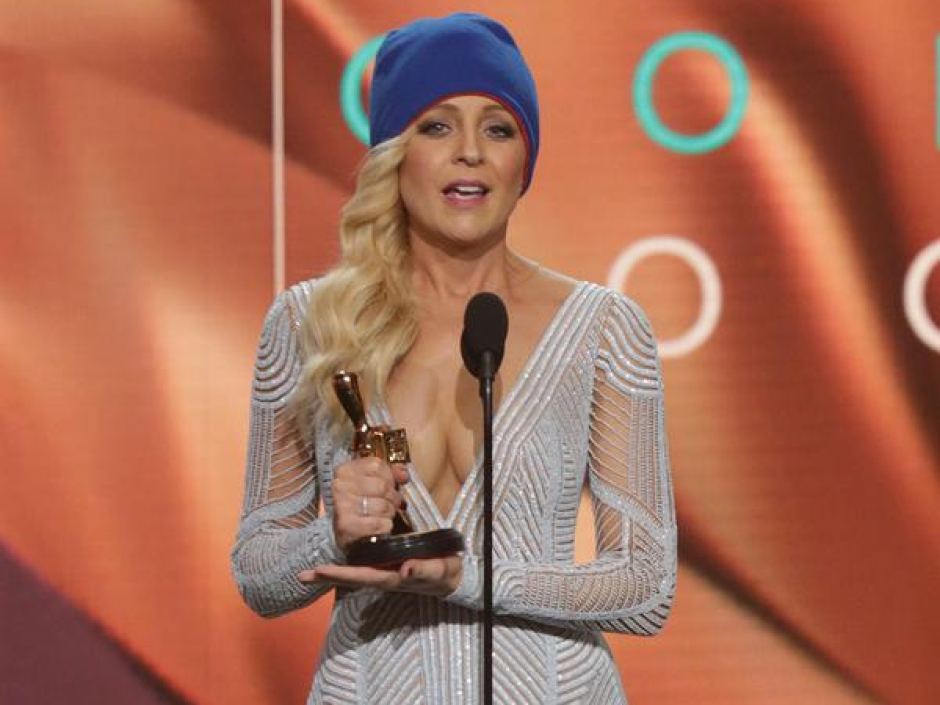 Bickmore gave birth to her daughter Evie just six weeks ago with partner Chris Walker.
"To Chris, thank you for supporting me along the way and showing me that there can be sunshine at the end of a long road," she said after her first Logie win of the night, wearing a beautiful ice blue Paolo Sebastian gown.
"So thank you and what a cute little human we've created together – she's gorgeous."
AAP
Want more? Get more from Kyle & Jackie O!