Libel Kennedy has had quite the task on her hands, and it's not just trying to round up a flock of 550 sheep.
The sheep farmer from Saskatchewan in Canada left her house one morning this week to tend to her sheep and realised that they had all disappeared!
Until she took a closer look… Can you see them?
Yep, there are 550 sheep in this photo, disguised between the grass and snow. It's like a farm version of 'Where's Wally'!
She uploaded the optical illusion to her Twitter account to get other people's opinion – and it's quickly gone viral…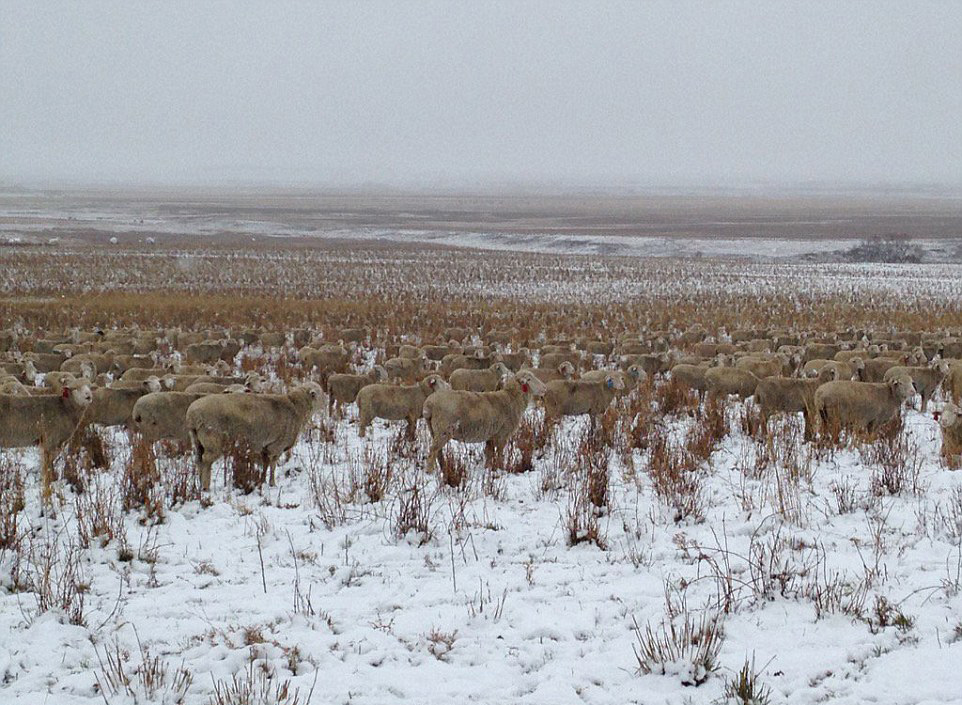 Source: Daily Mail
Want more? Get more from Kyle & Jackie O!