Jillian Henry was just trying to commemorate her graduation with a simple pensive photoshoot when she was disrupted by something no girl, especially at 17-years-old, should have to see.
As she gazed into the water, Henry was shocked by what she saw.
It was a man, stark naked, lurking around the water with his dog.
She posted the hilarious snaps on Twitter, which have since gone viral with over 30,000 retweets.
"I posted it and was super excited when it got to just a few hundred 'favourites'," she told The Oregonian.
love my senior pics 😊 pic.twitter.com/LMzc1RlCGU

— jillian henry (@jill_henn) August 28, 2016
"Then I went swimming and was out of cell service for a couple hours and when I got back into service it was at a few thousand and just kept getting more and more.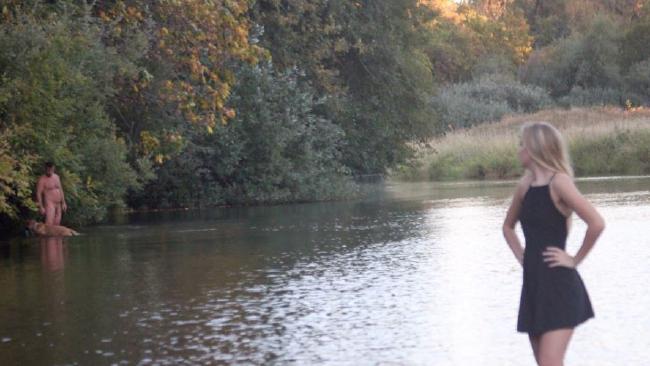 "I never expected it to get that big."
Luckily, Henry found the humour in the situation, rather than being offended.
I would have FREAKED.
Source: Daily Telegraph
Love this? You'll love this bit from Will & Woody – catch the boys weekdays from 4PM on KIIS 1065