It seemed like one of the speediest trips down the aisle ever, with Cameron Diaz and Benji Madden exchanging 'I dos' just a month or so after news broke that the couple were engaged.
The ceremony was held on Monday night infront of a small group of family and friends in the backyard of Diaz's Beverly Hills home. Guests included Reese Witherspoon, Gwyneth Paltrow, Robin Antin and Samantha Ronson, and featured Diaz's now sister-in-law Nicole Richie and good friend Drew Barrymore as bridesmaids, as well as Joel and Nicole's 5-year old son Sparrow as the ring bearer.
So why the quickie wedding? With rumours flying of a baby on the way; a report from E News! has confirmed that we weren't too far off the mark.
According to the report, 42-year old Diaz told Madden, 35, that she wanted to have a baby and his response was, 'Well, marry me.' Diaz explained that Benji is kind of old fashioned, and marriage was important to him. Aww!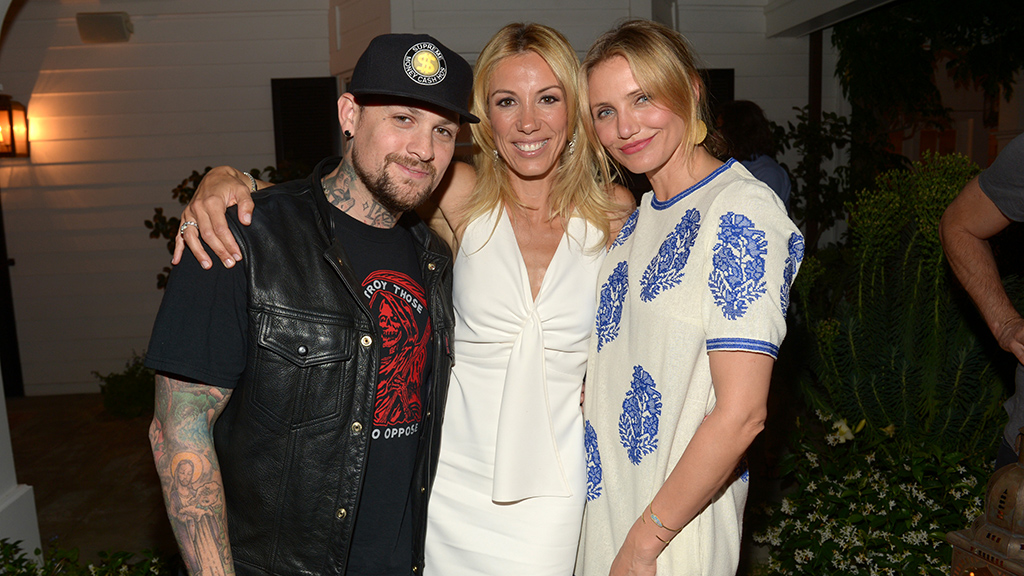 So, with the husband locked it, it would appear that the pitter patter of little feet won't be far off, especially if Diaz's desire to have children, which she expressed just last year, has anything to do with it.
"If I wanted kids, at any point in life, I would have them. But I'm certain that if at any point I wanted a child, that child would find its way into my life, whether through adoption, or through being in a relationship with somebody who has a child."
"I can't see the future, but one thing I do know is that I'm not childless. I have a ton of children in my life. I can have a kid any second, if I want. All my friends would be like, 'Sure, come and get them.' "
So, why the big wait to settle down and start a family? Reports have surfaced that Diaz answered that very question during her wedding speech, 'I waited because I didn't want to settle. Now I got the best man ever. My special man. He's mine.'
GETTY
Want more? Get more from Kyle & Jackie O!