There's no doubt that when Prince Harry and Meghan Markle stepped out for the first official day of their Australian tour that they looked simply spectacular. And it wasn't just because of the happy glow from their exciting baby news.
While Harry looked dapper as ever in his navy suit with a more casual look as he chose to go without a tie, Meghan was simply stunning in a form-fitting cream dress and light brown trench coat.
How You Can Buy Meghan Markle's Aussie Tour Debut Dress
This outfit chosen by the Duchess of Sussex was special for a number of reasons, one being that it gave the world a tiny glimpse at her adorable baby bump and the other being that she had chosen an outfit by Australian designer, Karen Gee.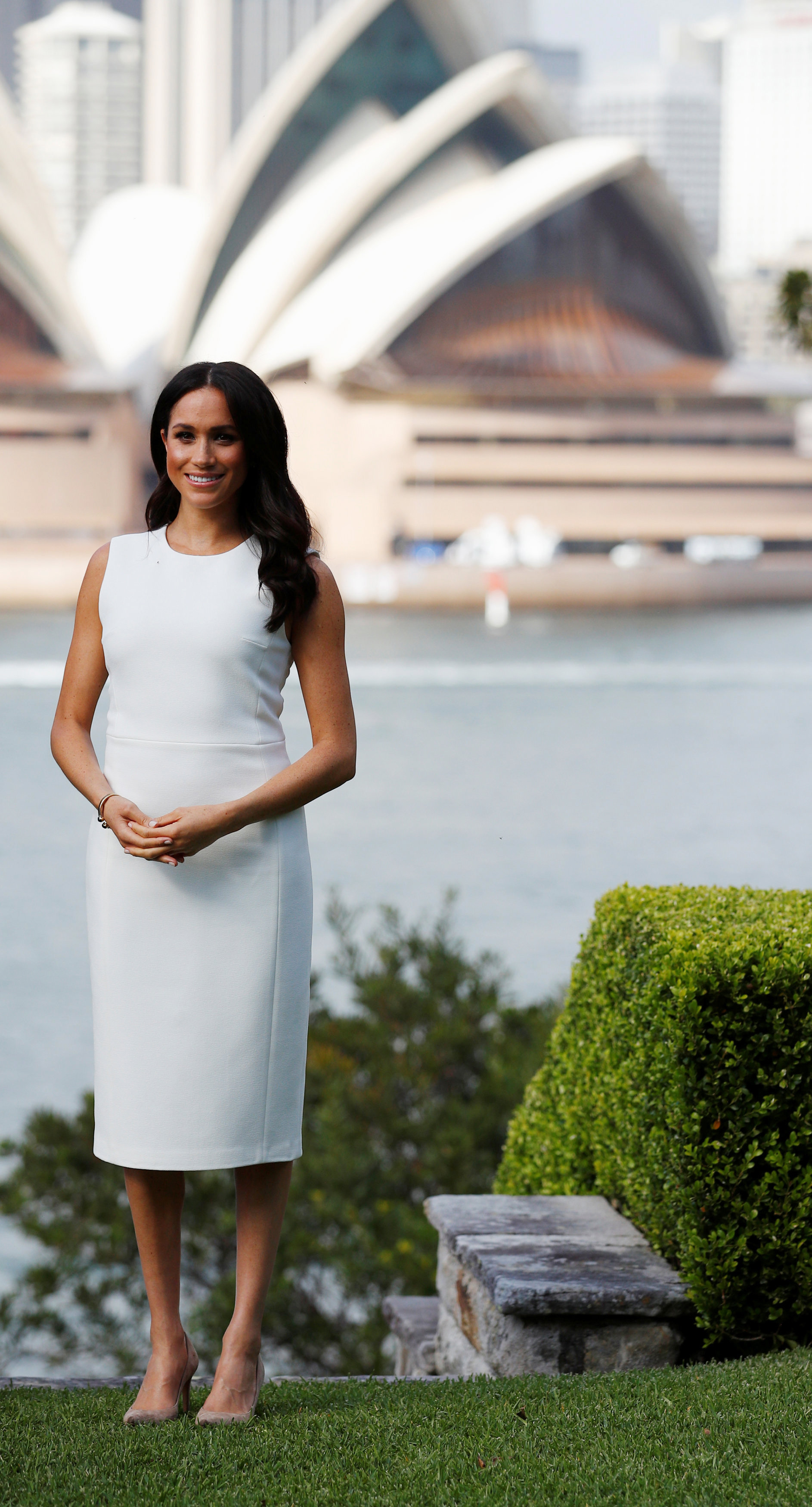 The Sydney based designer was happily surprised to see Meghan walk out for her first official engagement on Tuesday wearing her 'Blessed' shift dress.
"I can't describe it as anything other than an honour for the brand to be recognised by someone who really exemplifies our values and the epitome of modern glamour," said Ms Gee to AAP.
"What was so humbling is that there's so many great designers out there to choose from, so it was a thrill for us to see Meghan wearing Karen Gee."
She also explained that she had sent the cream dress to Meghan but didn't know that she would actually wear it.
But having Meghan wear the 'Blessed' dress was not the only achievement for Karen Gee yesterday! Within moments of the Duchess stepping out in the gown the designer's website crashed as women across Australia flooded the site to purchase one for themselves.
And the good news, if you want to own Meghan's gorgeous dress yourself, you can! But it certainly won't come cheap!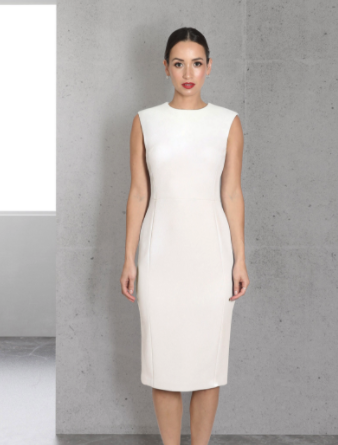 Karen Gee's dresses are all made-to-order here in Australia so that women can purchase a dress that perfectly matches their body shape and as a result, they're pretty pricey.
The specific dress that Meghan donned costs at a cool $1800 and comes in black, navy or the cream.
So of course if you want to copy Meghan Markle's style it won't come cheap! But that's the price you pay for looking like a Duchess we guess!
Meghan is expected to wear a whole range of Australian designers during her visit Down Under, with Alex Parry, Camilla and Marc, Carla Zampatti, Scanlan Theodore, Rebecca Vallance and Zimmerman among those rumoured to be on her list.
Want more? Get more from Kyle & Jackie O!