Britney Spears and Iggy Azalea are channeling the best of 80's sci-fi in their new video for Pretty Girls.
From the hair, to the clothes, to the hilarious story about Iggy the 'alien', there's plenty to keep you entertained.
So what does a statuesque, blonde alien do when she lands on this strange planet called earth? Cruise around in a yellow jeep of course!
Our favourite moment in this clip however goes to to Iggy's face when Britney brings out the 80's mobile phone.
We're totally with you there Iggy!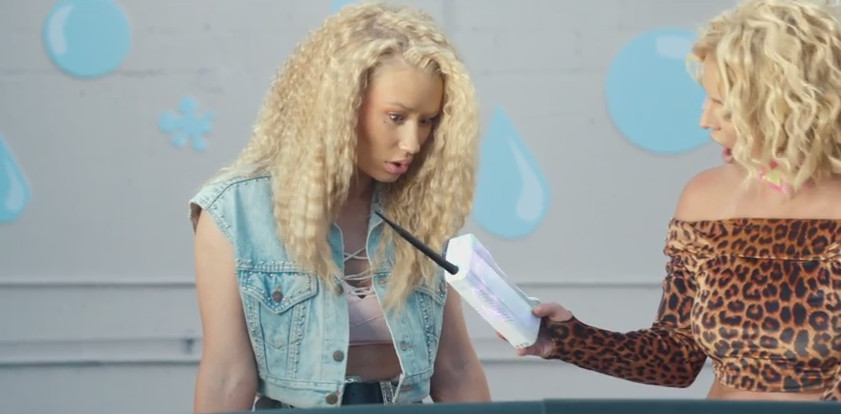 Want more? Get more from Kyle & Jackie O!