Angelina Jolie and Brad Pitt already have six children between them; 3 biological and 3 adopted, but rumour has it that the power couple are ready to adopt again.
Jolie has been very public about her bid to prevent the onset of ovarian cancer, of which their is a family history. Now, after a preventative double mastectomy and surgery to remove her ovaries and fallopian tubes, the pair are reportedly in a place where they now feel ready to extend their family.
According to a report on The Daily Telegraph, a business associate of the couple told The Express that Jolie was deeply affected by the plight of children during her recent trip to war-torn Syria.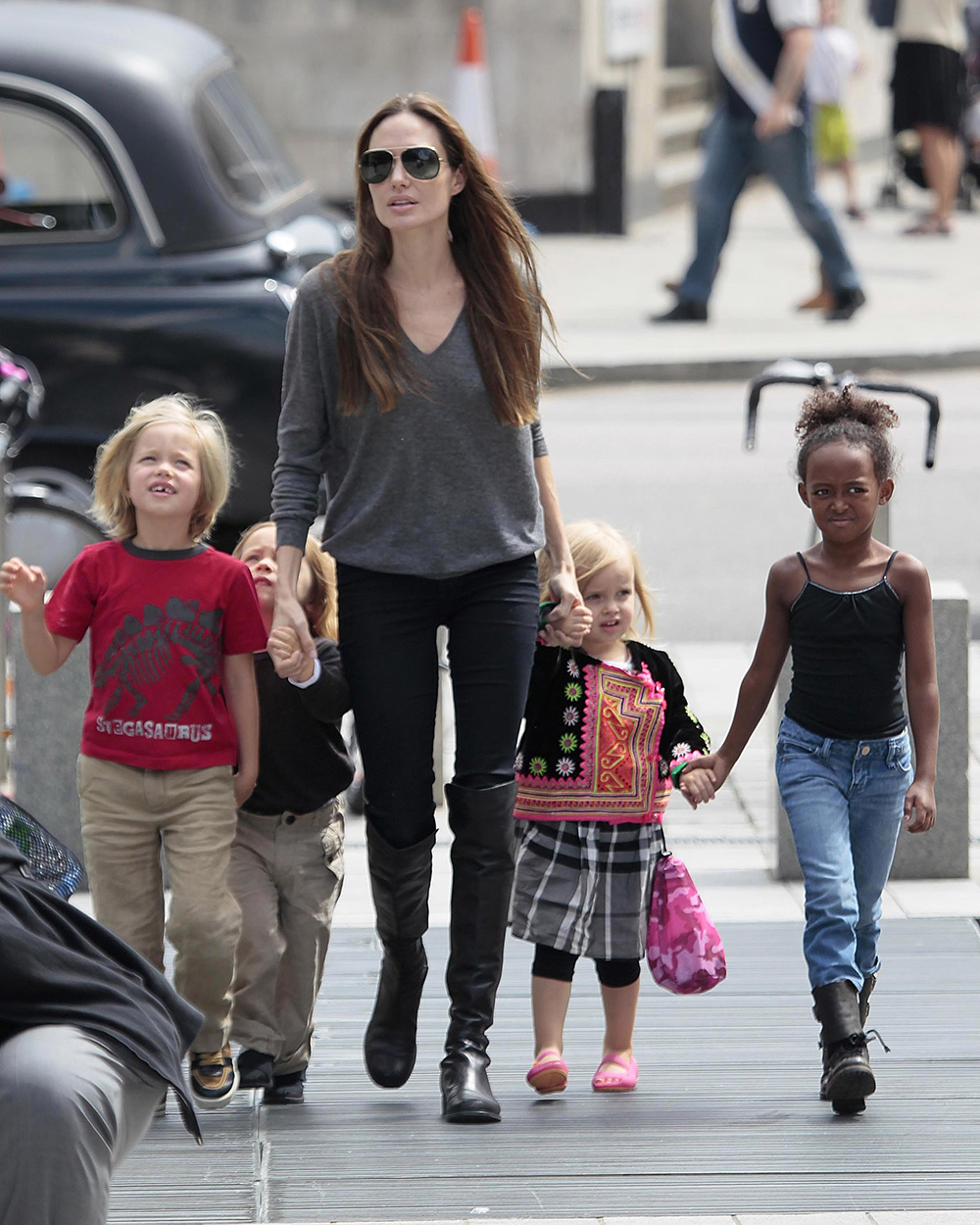 "She has been moved to tears on several occasions over the plight of youngsters orphaned in the Syrian conflict," the source said.
"Now she has sorted out her health issues, she and Brad believe the time is right to adopt another orphan from there, most likely a daughter."
The star is said to have made at least six trips to Syrian refugee camps since 2012 during her role as a special envoy for the UN High Commissioner for Refugees.
Another friend told The Express: "This is something that has become very close to their hearts. They would like to accomplish it, if possible, before the end of summer because, even though they are both busy, their diaries are relatively light for most of 2015.
"Angelina's feeling good about turning 40 in June with a clean bill of health but what will make her happiness complete is seeing a new little face at the dinner table."
Source: The Daily Telegraph
Love this? You'll love this bit from Will & Woody – catch the boys weekdays from 4PM on KIIS 1065