The super Saturday by-elections happened over the weekend and it was a landslide win for the Labor party with four out of five seats going to the opposition while just one went the Independents and zero were won by Liberal.
Some might put this down to Bill Shorten's campaigning skills but a lot of people, including our Gutter Politics host Sam Dastyari and Kyle, believe that it was #PieGate that played in his favour.
In case you missed the golden photo that surfaced from the by-elections, this image of Malcolm Turnbull eating a pie with a knife and fork went viral and sparked a debate about whether it was right or wrong to use cutlery with such an iconic Aussie dish.
And well, the main opinion out there was that Malcolm's pie eating was completely Un-Australian.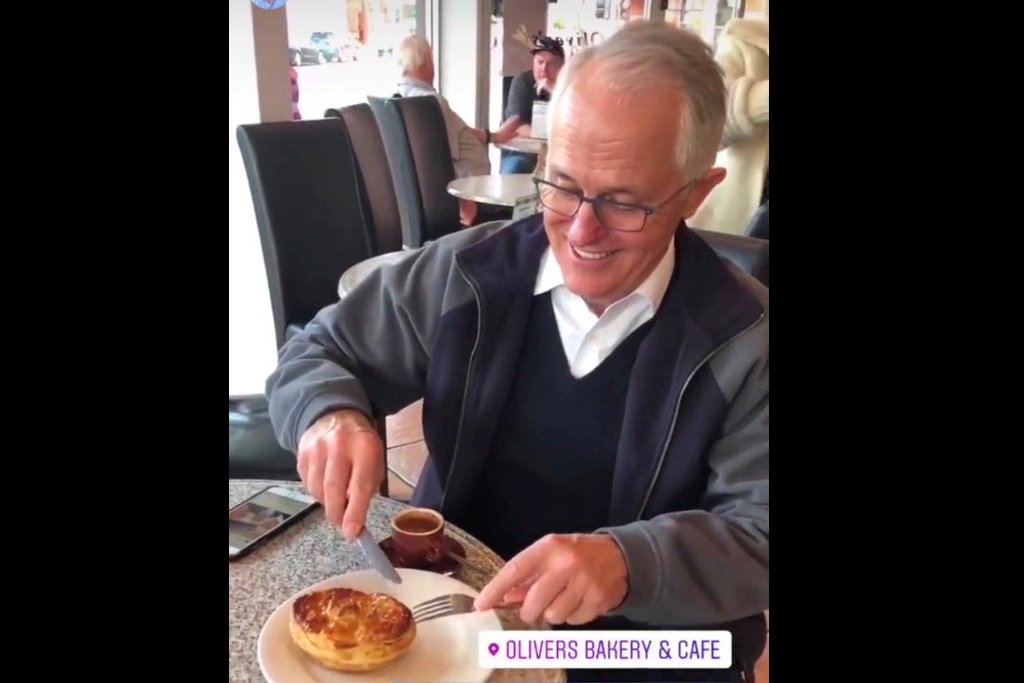 When speaking with Labour leader Bill Shorten this morning during the Gutter Politics segment, Sam Dastyari made mention of the controversial incident.
"Congratulations on the by-elections on the weekend," said Sam. "No one here ever doubted you but you know they did in the media as they do from time to time and Kyle's convinced it came down to not just your campaigning but how Malcolm eats a pie."
Bill replied by saying that he did think that it was quite unusual that Malcolm would use cutlery to consume such a casual dish, but he assured us that he would never do such a thing.
"Yeah it's always good when some of the experts write you off and you bounce back and as for eating a pie with a knife and fork, little unusual," said Mr Shorten. "I eat it with my hands."
And this is exactly why Kyle says that he will vote for Bill anyday, because of his acceptable pie etiquette!
Bill questioned why Malcolm might have chosen to use a knife and fork on this occasion and we told him that we had contacted the PM's office and they told us that the pie was simply too hot for him to pick up and bite into. And well, Bill thought this was a bit of ridiculous response.
"Sometimes isn't it better to say you got it wrong or laugh at yourself rather than having a retrofitted excuse and explanation for every mistake you make?" asked Bill.
Well at least we can leave this conversation knowing that at least one Aussie leader knows how to eat a pie properly! Pheww what a relief…
Want more? Get more from Kyle & Jackie O!