New love, what a great time!
And Biggest Loser's Fiona Falkiner and Nine sports report Hayley Willis would definitely be on cloud nine at the moment. We have heard that the couple have been seeing each other for the last four months, and have now decided the time is right for their 'Instagram Official' status!!
The 36 year old model shared an adorable photo of the new couple to her Instagram.
The caption reads, 'Happy birthday babe', as the pair were celebrating the journalist's birthday!
Haley Willis also shared this super cute photo of the pair to her instagram and we couldn't love it any more!!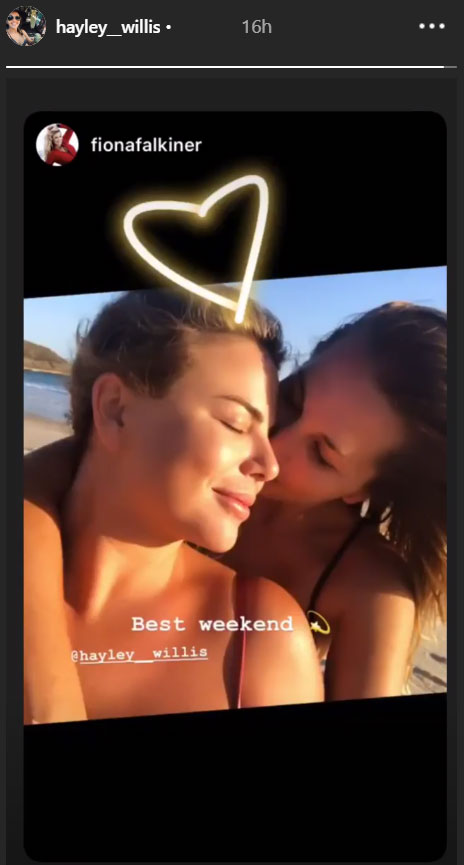 Wishing the couple all the best!!
Want more? Get more from Kyle & Jackie O!