It was only a few weeks ago that news of Footy Show Presenter Beau Ryan's affair with ex-High Five star Lauren Brant broke, and after heading off to America to spend quality time with his family and then returning for the Footy Show Grand Final show, he has spoken out on social media.
Since the news of the alleged affair broke, Ryan has been very quiet on his normally very busy social media platforms, especially Instagram, which he shares with wife Kara. The former NRL star has received an influx of negative messages since the story broke – but Ryan has stayed mostly quiet on all fronts.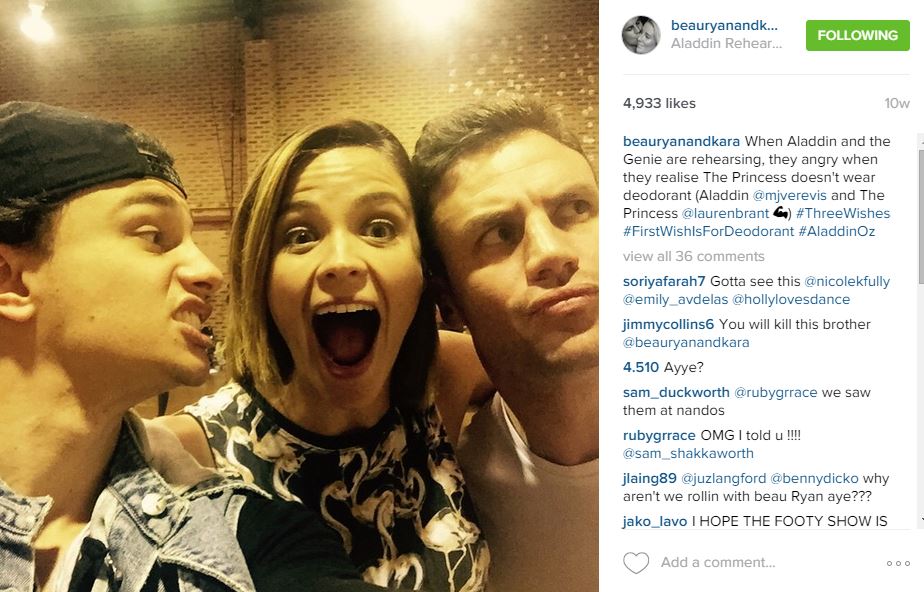 Now, Ryan has chosen to take to Facebook to insinuate that all is forgiven within his family, by posting a photo of he and his wife Kara on Facebook with the caption, 'You have to fight through some hard days, to earn the best days of your life. #FacebookHatersGonnaHate"
Ryan, who has never denied the affair claims, seems to be wanting to put the drama behind him and focus on his family. Good for him!
Want more? Get more from Kyle & Jackie O!